Welcome to the Pitch Wars Team Interviews by Marnise Nicole
Bringing you a closer look at each Pitch War Team and their project.
Be sure to comment with support, comments, and questions.
Meet Kelly Calabrese and Tina Boone

Team: #TeamAlhambra
Kelly Calabrese (Mentor), tell us a little about yourself.
Kelly Calabrese's story – as told by an abbreviated SAVE THE CAT beat sheet.
Opening image: Me at age seven – "self-publishing" a haiku book inside of a mini green Mead notepad.
Theme stated: Carpe Diem (AKA: You're never too young to dream)
Set-Up: I consumed books like Stephen King's SALEM'S LOT, Ray Bradbury's FAHRENHEIT, and Thomas Harris' SILENCE OF THE LAMBS. I also fell in love with horror movies! (RIP Wes Craven). And my passion for dark suspense ignited.
Catalyst: After drifting away from writing, and plunging into the corporate abyss, I made the best out of what several tragic affairs taught me. I realized my 9-5 world was burning a hole through my soul and I began to actively pursue a different way of life.
Debate: Does Carpe Diem 2.0 exist? (AKA: You're never too old to dream)
Break into Act Two: I decided YES! I can do this! I left my sales job to become a writer and actor.
Fun & Games: For the past six years, I've studied the craft of writing through classes and books (Thanks SAVE THE CAT and PLOT WHISPERER). I've also devoured the words of brilliant writers like April Henry, A.S. King, and Gretchen McNeil. I landed a spot in Pitch Wars 2014 as a mentee… nailed a draft of my YA Thriller/Horror novel… landed an agent… And here I am as a Pitch Wars Mentor.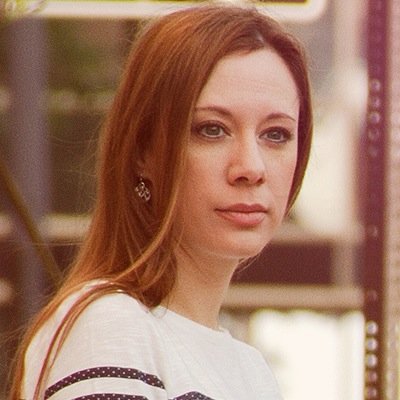 Tina Boone (Mentee), tell us a little about yourself.
Hi, all. I'm Tina Boone. No relation to Daniel or Pat, but hubs and I get asked that more than you'd think. I write YA and am a freelance writer. Hmm … reads? Love contemporary, thriller and am a bit of a craft book nerd. Writing craft. Not the Martha Stewart kind because I'm not great with hot glue guns or floral arrangementy things. I have a slight obsession with rereading favorite Sara Zarr and Sarah Dessen titles. Also, love all things Pride and Prejudice. Who doesn't? Thrillers like Kathleen Hale's No One Else Can Have You and Romily Bernard's Find Me are more faves because the MCs are super awesome, brave in their own way and still trying to figure themselves out and I kind of love that about them. I'm definitely a pantser as far as writing goes, but I do end up outlining after the first draft. Fun facts: I often dance around my house with my husband like we're in an old Fred and Ginger movie, except we're terrible at ballroom. I enjoy doing what I call "car choreography" where I make up fun isolated dance moves to kill time on boring road trips. Texas is huge, guys. Most days it takes an hour just to get into the next town, so gotta make the most of it. And, finally I'm addicted to pumpkin flavored everything because fall is my favorite season.
Kelly, why did you decide to participate in Pitch Wars?
I was a Pitch Wars 2014 mentee and received so much advice and support that when Brenda asked me to mentor – I jumped at the chance to pay it forward!
Tina, why did you decide to participate in Pitch Wars?
I got interested in Pitch Wars after hearing everyone chat about it last year on Twitter. It sounded like a fun challenge, especially since there was an opportunity to work one-on-one with a mentor. I thought it'd be a great way to learn more about the revision process, and it definitely has been.
Kelly, what are you most excited for?
I'm most excited to share this inspiring and life changing Pitch Wars experience with Tina, and to welcome her into my writing family!
Tina, what are you most excited for?
There are so many things I'm excited for: building new relationships with fellow writers, polishing my manuscript, and I'm pumped about what I'm going to learn from this whole process as I work with my mentor, Kelly. In just the first week she's shown me new ways to think about the story and characters. I'm so glad to have the opportunity to work with her.
Tina, describe your novel in 3 words.
Emotional wounds heal.
Kelly, describe your mentee's novel in 3 words.
Dance of forgiveness.
Check Us Out …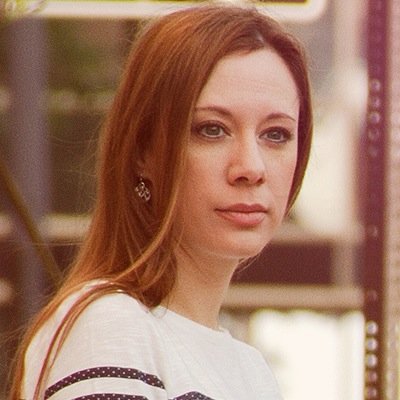 Tina Boone, Mentee
After working as a staff writer for two years, Tina stepped out on her own to pursue creative writing. She's a member of the SCBWI. She writes YA fiction, children's picture books, poetry, inspirational material, and she freelances. She holds a B.S. in Communication. Her desire is to encourage others to live an amazing story.
Kelly Calabrese, Mentor
Kelly's a novel writer, entertainment reporter, actor, and creative junkie. She received a BA in Creative Writing from Binghamton University as well as a BA in Psychology. Major life accomplishments include climbing Mount Fuji off-season and scuba diving with sharks in the Caribbean. Currently, she's a spokesperson for AT&T, and an on-camera host for RealTVfilms.com and Hollyscoop TV. She interviews celebrities while learning how to NOT trip on the red carpet.