HEY THERE FELLOW ARMADILLOS! AKA: MY THOUGHTS ABOUT BULLYING.
BY: KELLY CALABRESE
I've been asked to share my insights on bullying, which Urban Dictionary defines as:
See abuse. 'Nuff said. 
So true! Bullying is abuse. It is a wicked display of power meant to intimidate and embarrass another. Worst all, bullying often causes victims to internalize. We remain silent about what happens. But thanks to organizations and people like Brenda Drake, many are speaking up.
This is me speaking up.
This is me on a rooftop bellowing… THE BULLIES ARE THE WRONG ONES. It's not you. It's not us!!!
I'm loud. You probably heard that right now. If you didn't, I hope some of these thoughts might make their way to your ears. And any currently wounded chunks of your heart.
*First thought: For those facing bullies, I wish I had a simple solution for you. I wish I could let you in on a secret that saying the word – armadillo – will ward off all bullies and allow you to live as free as a ray of sunshine. It won't. But armadillo is a fun word to say. And being able to keep a strong sense of inner light is one key to getting through hard times.
I believe this to be true…
"No one can make you feel inferior without your consent." – Eleanor Roosevelt
It's not easy to maintain a strong core, while in the middle of a mean storm. I didn't remain strong. As a kid, from age five to fifteen, I spent every day as a target. I went through a gamut of name calling, people spitting on me, playing pranks on me, and even inappropriate touching. I tried everything I could to make people stop picking on me. I tried laughing alongside them. Ignoring them. Hiding. None of it worked. Only time stopped the bullies. Sucky news. I realize.
But now I know! There was one thing I never tried. Loving myself. Being kind to myself.
Ouch. Damn. It hurt to get picked on. But it hurts way more, still, to know how much I internalized. How much consent I gave. How inferior I allowed others to make me feel. If I could go back to young me, I'd hug the crap out of myself. I'd embrace myself so hard I'd feel no pain at the end of the day except for the hug bruises left by a self-loving, superhero named ME.
*Second thought: Talk about it.
I never told anyone what I went through. Only Cover Girl knew. Yes, I mean the make-up. Because I used so much of their foundation covering up my red, blotched, tear stained face. Heaps of cover up. I know that it's hard as hell to be vulnerable and open up to others when you're feeling attacked. The natural instinct is to create a wall. An armadillo shell. But unless you actually are an armadillo, there's no need to put up so much armor. Share your story. Build your support system. It takes away the bully's power.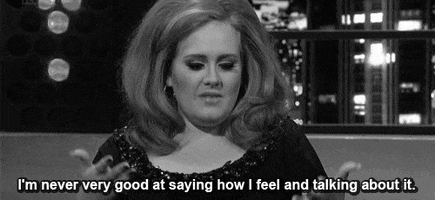 *Third thought: Bowling works!
Bowling can get you through hard times.
We all have the ability to be self-contained. Self-managed. Self-repairing… Bowling lanes.
I have 10 pins that I start with every day:
Love
Humor
Hope
Joy
Tenacity
Belief
Strength
Optimism
Creativity
Love
Yes, I realize I've said love twice. I am making up for years of not giving myself enough.
Every day I begin with these 10 pins set in place. At any given point, if a weighted ball comes hurling at my steady set up, I pick the pins back up and reset them. Over and over. Day in and day out. Holidays included. Holidays especially 😉
Bowling. It's the new key to healing and happiness.
Those are my thoughts. I hope they helped in some way. In case they didn't, here is a smile and a hug: J + O. They look a lot alike. Makes sense.
J + O
About Kelly Calabrese . . .
Writer, Actor, Creative Junkie – Kelly Calabrese – uses her past as fuel to write Young Adult novels, poetry, and bring depth of emotion to characters on-camera. Kelly has a collection of poems called The Growing Years. And she's a small biz owner – CanvasCuffs.com.
To find out more about bullying and to learn the warning signs of bullying, go to http://childsafetyblog.org/.