We're so excited whenever one of our mentees gets an agent offer or a publishing deal. Celebrating these successes is one of our favorite parts of the Pitch Wars process. We hope you can join us in congratulating Lana Sloan and her mentors, Heather Van Fleet and Jessica Calla. Lana signed with Jordy Albert with the Booker Albert Literary Agency, and we couldn't be happier for her!
Lana, what was it about Heather and Jess that made you choose to send them a Pitch Wars application?
All things romance! It was refreshing to find mentors who are as obsessed with romance as I am. From their wish list, you could really tell that they love the genre, and there were several things they were looking for that I had in my story.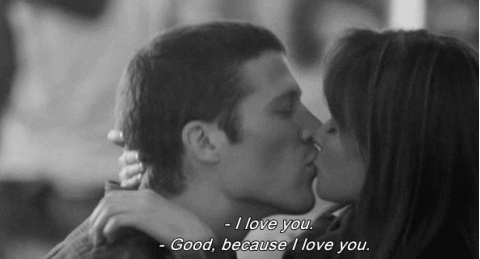 Heather and Jess, what was it about Lana's Just a Taste of You that hooked you? 
Heather: The entire premise of Just a Taste of You is what ultimately sucked me in at first. Two friends, working together, fumbling through life, only to fall in love in the end. Plus, Lana has an amazing writing style that sucked me right in. Oh, and it was incredibly sexy too. Like, woah… *fans self*
Jess: For me, I loved the interaction between friends, and the tension that their friendship and business brought to the romance. And Arlo is sweet and sexy 😉
Lana, tell us about the revision process for Pitch Wars? 
After taking a few days to digest my edit letter, I created a framework for the structural changes I needed to make. Next, I diced up what I had to see how it would fit with the modified structure. I think I ended up cutting around 15k words in the process, which is painful when you start at 55k and have a goal of 75k. Then I just started writing like my future depended on it—the finished manuscript ended up being over 90k words.
Heather and Jess, tell us about your experience mentoring Lana. 
Heather: Lana was in no way afraid of our plans for her manuscript. She took to her edits like a champ, wowing us with every change she made.
Jess: Lana was hard-working, open-minded, and pretty much the best mentee anyone could ask for.
Lana, after Pitch Wars, you signed with Jordy Albert of the Booker Albert Literary Agency. Please, tell us about "The Call." We love all the details about the offer, how they contacted you, how you responded, celebrations, emotions . . . How long did you have to wait and how did you distract yourself? Anything! We love hearing about all of it.
I received Jordy's email at the end of December, and due to the holiday, our call was scheduled for January. Carving out time to have an important conversation takes a lot of planning in my house since I have two small children. Suffice it to say, I called in a babysitter and conducted "The Call" in my garage while sitting in my car. At one point I mentioned my location to Jordy, which probably sounded super weird. We had a lovely conversation about my manuscript, her suggested changes, and her process as an agent. Afterward, I threw myself into cleaning, walking, and working on book two. It just didn't feel real.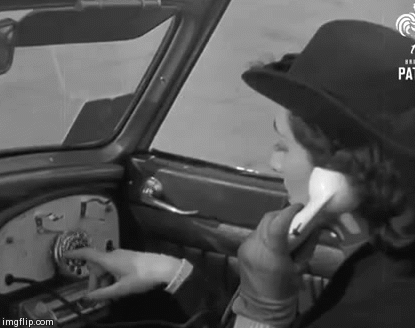 Lana, how do you feel Pitch Wars helped with your success?
You know that sinking feeling you get when you know something isn't quite right, but you have no idea what's wrong? Creatively, that's where I'd been for a while. I knew there was something special about Nessa and Arlo, but the story surrounding them was flawed. Pitch Wars gave me the opportunity to sift through all the distracting static and discover what my story truly could become. Working with my amazing mentors (#TeamAwesome Rocks!!!), I was able to tailor the story to better serve the characters I've loved since they came into being in August 2015.
Now for some fun! The following questions are for all three of you to answer.
You have one day to finish the last pages of your next bestselling novel. What food/drinks do you get and where do you go hide out to meet the deadline? 
Lana: I'd grab coffee. Lots of coffee. Extraordinary amounts of coffee. And gobstoppers—I don't eat much in truly stressful situations. Then I'd sequester myself in a cabin, the only requirements being a window that opens, a toilet, and electricity.
Heather: Milk chocolate covered espresso beans would be needed. At least three bags. And water. Lots of it. I'd likely be at my kitchen table because there's no other place in my house I can get the words out without falling asleep. True story.
Jess: I hide out in my basement, with my Keurig and a half a dozen K-cups, maybe a bowl of jellybeans, too!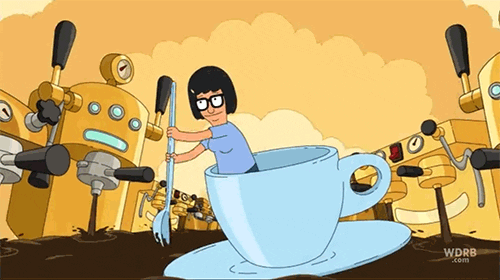 What fictional character would be your confidante? Enemy? Idol? Kick-butt ally? 
Lana: Miriam Maisel (Rachel Brosnahan) from The Marvelous Mrs. Maisel. She would be the perfect gal to go out with on weekends. She's snarky, has a cutting, bawdy sense of humor, and dresses like an absolute dream. I think we'd get along famously.
Heather: Jane Viallanueva from Jane the Virgin. (Gina Rodriguez) because she is flipping amazing. Hilarious, quirky, AND a romance author at that! I adore her to pieces.
Jess: I would love to hang with Nancy Botwin, of Weeds (Mary-Louise Parker). She's my girl-crush and one of my favorite female characters of all time.
Who is your biggest supporter of your writing? What fictional character would best describe this person? 
Lana: I have so many supportive people in my life, but if I had to pick just one, it would be my husband, Dan. Imagine Arthur Dent from The Hitchhiker's Guide to the Galaxy handing you a towel and telling you to follow your dreams.
Heather: Jess is my biggest supporter. She's pretty much the one person who keeps me sane. Not only is she my writerly sister, but she's also my bestie.
Jess: Heather is my biggest supporter! In my mind, she's Wonder Woman. 
You and your favorite character from your favorite book are meeting at your favorite restaurant. Which character are you with, what restaurant did you choose, and what's on the menu? 
Lana: This is an evil question to ask the indecisive, but honestly, I'd want to go eat at Pioneer Chicken (founded in 1961) with Jake Epping from Stephen King's 11/22/63. I'd get the fish, because I always get the fish, and he totally wouldn't judge me for it.
Heather: Lacy Hutton—from The Hating Game—and I are totally going to be meeting at Chipotle (because she's so awesome that she lets me choose!) There, we'd eat the chicken salads, loaded with veggies, and extra dressing.
Jess: Scarlet O'Hara and I are at the McDonalds, pigging out on Quarter Pounders. 
What author would you like to spend the day with, and what would you do with him/her? 
Lana: I'd pick Christina Hobbs and Lauren Billings who write together as Christina Lauren. We'd go to Pannikin Coffee & Tea in Encinitas, CA and talk about future projects all day while eating baked goods and drinking unwise amounts of tea and coffee.
Heather: Hmm…I kind of have a huge gamut full of authors that I'd pick. But, because I'd want to pick her brain, I'd have to say Tillie Cole, mainly because I need to know who someone so sweet can write such crazy—amazing—darkness. I'd go wherever she'd ask me to go, just as long as she'd be okay with my crazy, fan girling.
Jess: I would love to spend a day with Nora Roberts and just stare at her in awe and make her tell me all of her secrets.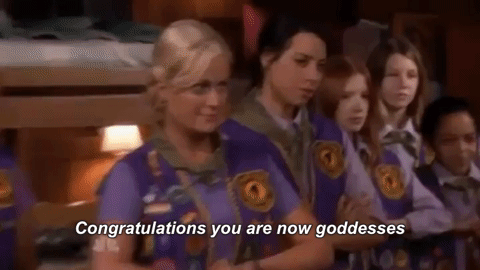 Thank you for sharing your success story with us! We wish you all the best in your publishing journey and hope you'll share your future successes with us. CONGRATULATIONS!

Twitter: @lanasloanwrites
Lana Sloan fell in love with romance on the floor of a thrift shop book room. Since then, everything she enjoys writing centers around love—and sex. While obtaining her BA she didn't often doodle, though the margins of her notebooks were filled with snippets of stories. Whenever she can find the time, she takes pleasure in reading, hiking, gardening, and perusing antique stores for mid-century modern finds—all while chugging down copious amounts of coffee. She resides in Southern California with her geeky husband, kids, and a menagerie which includes far too many cats.

Twitter: @HLVanFleet
Heather Van Fleet is a stay-at-home-mom turned book boyfriend connoisseur. She's married to her high school sweetheart, a mom to three girls, and in her spare time you can find her with her head buried in her Kindle, guzzling down copious amounts of coffee.
Heather graduated from Black Hawk College in 2003 and currently writes NA and Adult contemporary romance. She's a editorial intern through P.S. Literary, and a published author through Sourcebooks Casablanca with her Reckless Hearts series. Heather is represented by Stacey Donaghy of Donaghy Literary.

Twitter: @jess_calla
Jessica Calla is a contemporary romance and women's fiction author who moonlights during the day as an attorney. If she's not writing, lawyering, or parenting, you'll most likely find her at the movies, scrolling through her Twitter feed, or gulping down various forms of caffeine (sometimes all three at once). Jessica is a member of Romance Writers of America and the Women's Fiction Writers Association. She has organized the unpublished writers' contest for the New Jersey Romance Writers (New Jersey's chapter of the RWA), and volunteered as a mentor in the PitchWars contest for unpublished works. She also had the honor of being the oldest intern ever for BookFish Books, assisting with marketing. A Jersey girl through and through, she resides in the central part of the state with her husband, two sons, and dog.