We're so excited whenever one of our mentees gets an agent offer or a publishing deal. Celebrating these successes is one of our favorite parts of the Pitch Wars process. We hope you can join us in congratulating Gwynne Jackson and her mentor, Mary Ann Marlowe. Gwynne signed with Michelle Richter at Fuse Literary, and we couldn't be happier for her!
Gwynne, what was it about Mary Ann and Jaime that made you choose to send them a Pitch Wars application? 
Can I claim that it was so long ago at this point I can't remember? Just kidding. I'd submitted to Mary Ann in Pitch Wars 2015. She had some excellent feedback for me even though she went with a different mentee. Over the course of the following year we became acquaintances on Twitter, so I knew a little about her and that we had similar interests already. I had completely reworked my manuscript, and checked to see if it was okay to submit to her again. I got the nod, then discovered she and Jaime (who I also planned to submit to) had teamed up. They both seemed like they'd be great to work with, so I took a deep breath and submitted.
Mary Ann, what was it about Gwynne's ALL SONGS ARE LOVE SONGS that hooked you?
Story, character, and voice.  What put her story on the top of the pile initially was the unique twist of her story. Most rock band romances revolve around a front man and possibly a major fan. Gwynne's focused on a behind-the-scenes female roadie and the less-than-flashy bass technician. All of her characters were fully fleshed and engaging. I fell in love with sweet Wes and his bad puns. Her secondary characters were absolutely delightful.
And then her writing sealed the deal. Gwynne reels you in with well-turned phrases and humor. Every sentence packs a punch and has a purpose.  And since I'd seen a prior version of this MS, I was confident she would be able to revise in a short time.
Gwynne, tell us about the revision process for Pitch Wars?
Pitch Wars was a blur. It went by so quickly. I received such an education in how to craft a romance novel, why the beats and arcs are important, and how to make my characters work for their happily ever after. One of the best things was that Mary Ann never held my hand and told me how to rewrite my story (which I did, nearly completely). She gave me the tools to work with and sent me out to play. Since I learn best by doing, rather than being led step-by-step down a path, the approach was ideal for me.
Mary Ann, tell us about your experience mentoring Gwynne. 
Gwynne had applied to me the year prior with the same MS. I'd requested it then and saw what a strong writer she was, but I felt like the structural changes I'd want to ask her to make were possibly too big for the Pitch Wars window. I communicated with her some of my thoughts, and she turned around and revised the MS on her own throughout the year. When I got her shiny new MS in my inbox the next year, I was stunned by how much she'd done on her own. I could still see ways to help her tighten it up further and knew she'd be up for the work.
I knew she could handle any structural challenges I threw at her because the girl can spin up brand new scenes quickly and beautifully.
Gwynne, after Pitch Wars, you signed with Michelle Richter of Fuse Literary. Please, tell us about "The Call." We love all the details about the offer, how they contacted you, how you responded, celebrations, emotions . . . How long did you have to wait and how did you distract yourself? Anything! We love hearing about all of it.
You know how we always hear that publishing moves slowly? This was a case in point. After Pitch Wars, I had to wait until Michelle's inbox was open again before sending her a query. She requested the full manuscript quickly. Then I sat back and waited. Wrote another book, started querying that one, entered it into the Golden Heart contest. By that point, Michelle was the only one who still had my Pitch Wars manuscript. After six months I checked in with Michelle to find out she was still interested in my manuscript. After I found out the next book was a Golden Heart finalist, I checked in with her again (and with all the agents who had my other manuscript).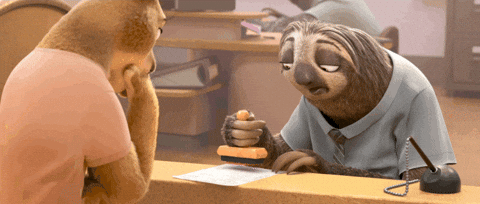 There's something altogether thrilling about getting an email from an agent asking for a phone call. When I got the message from Michelle, I'd just returned from a week-long writing conference. I was also fielding offers for my Golden Heart book. (I don't recommend querying two books at once. It makes the decision-making process so much more complicated, because you're comparing apples to oranges.)
Michelle made it easy. It was clear she'd read and absorbed my story. She told me what she liked best about it, what pieces she'd want to change, what types of things needed to stay the same. I found myself agreeing with all of her suggestions. We chatted for an hour or more, and the whole time, I was completely at ease. Plus, she had faith in a story I'd all but given up on. For all those reasons, I knew right after the call that she was the one. A few days later, we made it official.
Gwynne, how do you feel Pitch Wars helped with your success?
There is nothing like having an intensive crash course in how to improve a book you already think is pretty good to start with! During those eight weeks I learned so much about writing just by sitting down and doing it, and that's invaluable. But even more precious to me is the community of writers I'm part of from Pitch Wars 2016. Mary Ann told me that Pitch Wars mentees stick together, and she was right! I've got the best critique partners and beta readers. I can always go to any of the Pitch Wars mentors with questions. We're resources for one another, and every writer needs a community. I found mine by participating in Pitch Wars.
Now for some fun! The following questions are for you both to answer. If you could live in any fictional world and take everything you love with you, where would you choose to live? What would you do there? And why this world?
Gwynne: I would move to Ingary, of course, and become apprentice to Wizard Howl. It's a land where magic is perfectly commonplace, there are portals back to this world for those who know how to paint them into existence, and you can cook on the backs of fire demons.
Somewhere in the (known or unknown) universe, you're in a high-speed chase and have to escape the bad guys. Who are you running from and what fictional character is your side-kick? 
Gwynne: I'm running from deadlines, but thankfully Han Solo is my trusty sidekick. He can attitude us out of any situation.
Mary Ann: I'm running from intolerant mean people. Rhysand, High Lord of the Night Court, is my sexy side-kick.
What fictional character would be your confidante? Enemy? Idol? Kick-butt ally? 
Gwynne: Confidante: Vianne Rocher (Chocolat)
Enemy: Other Mother (Coraline)
Idol: Princess Leia
Kick-butt ally: Brienne of Tarth.
Mary Ann:  Conficante: Elio Perlman (Call Me By Your Name)
Enemy: Baz  Grimm-Pitch (Carry On)
Idol: Tyrion Lannister
Kick-butt ally: Katniss Eberdeen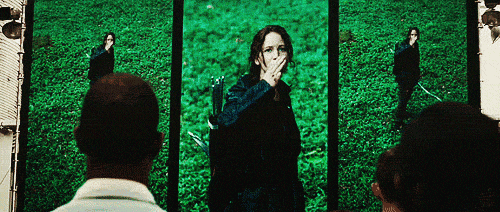 You just won an entry into a game show and you may only bring one fictional character with you to beat the clock. What show is it and who would you choose to join you? 
Gwynne: Jeopardy, and I've got Hermione Granger with me. See you, other contestants!
Mary Ann:  Beat the Clock. The Doctor. What clock?
What book character or movie character best describes your personality?
Gwynne: Carla DiAmato, War for the Oaks
Mary Ann:  Rocket Raccoon, Guardians of the Galaxy
Any last words you'd like to share or tell us that wasn't covered in the questions above?
Gwynne: I'm living proof that persistence pays off! There were so many times I could have given up not just on my Pitch Wars book, but on writing as a career. Always, that one nagging "what if?" question stayed in the back of my thoughts. Between "what if?" and "give it just a little longer," I managed to keep going long enough to find myself right here.
If you've got a manuscript you love and are thinking of entering Pitch Wars, do it! You've got nothing to lose, but an entire world to gain. I can't thank Mary Ann and the whole Pitch Wars team enough.
Mary Ann: What Gwynne said. I always like to say getting published takes a combination of luck  + talent + timing. You can't control the luck, but you can keep working on the talent and keep trying. Perseverance is a necessary quality in this industry where so much waiting often ends in so many rejections. If you keep at it, it's only a matter of time before something clicks.
Thank you for sharing your success story with us! We wish you all the best in your publishing journey and hope you'll share your future successes with us. CONGRATULATIONS!
Born in New York City and raised in New England, Gwynne Jackson has been an avid writer since childhood. She currently lives in the Seattle area with her family and pets.
These days her focus is primarily on contemporary romance featuring strong, outspoken heroines who know what they want and aren't afraid to reach for it. She does her best to bust at least a few tropes per book. Banter is her guilty pleasure.
Twitter: https://twitter.com/gwynnejackson
Facebook: https://www.facebook.com/gljacksonbooks/
Website: https://gwynnejackson.wordpress.com/
Goodreads: https://www.goodreads.com/gljackson
Mary Ann Marlowe lives in central Virginia where she works as a computer programmer/DBA. She spent ten years as a university-level French professor, and her resume includes stints as an au pair in Calais, a hotel intern in Paris, a German tutor, a college radio disc jockey, and a webmaster for several online musician fandoms. She has lived in twelve states and three countries and loves to travel.
Twitter: http://twitter.com/maryannmarlowe
Facebook: http://www.facebook.com/marlowemaryann
Website: http://www.maryannmarlowe.com
Goodreads: http://bit.ly/2au1Bus