Having our mentees land an agent or a publishing deal is one of the highlights of being part of Pitch Wars. We're so excited for Heather Elliott and her mentor, Charlie N. Holmberg. Heather signed with Marlene Stringer of Stringer Literary after Pitch Wars 2016, and we couldn't be happier for her! Please, help me in congratulating Heather and Charlie on their Pitch Wars Success.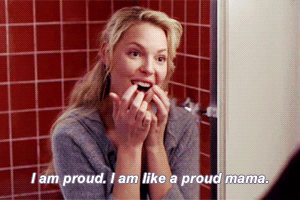 Heather, what was it about Charlie that made you choose to send her a Pitch Wars application?
Her amazing accomplishments, her familiarity with some of the historical/cultural background I had in my novel, her favorite books list, and her novel Followed by Frost, which I wish I had written.
Charlie, what was it about Heather's Song of Suleiman that hooked you?
It was different. It was in a historical setting you don't usually see on the bookshelf (ancient Israel) and the premise was new and clever—using clues found in the Songs of Solomon to uncover a hidden treasure? It stood out to me right from the beginning.
Heather, tell us about the revision process for Pitch Wars?
Charlie sent me an edit letter the same night the contest results were announced. I took just under a month to work through it, and then she reread the MS to give me line edits. I'd already put three years of drafting, revision, feedback, and more revision into the book, so most of what we did was fine tuning. The biggest change was creating more consistency in the protagonist—something my beta readers had mentioned before, but I hadn't known how to fix until Charlie helped me out J. Charlie was extremely easy to work with—almost every change she suggested made complete sense to me and fit with my vision of the book, which confirmed for me that we were a great match. She was also speedy and generous in her responses to other questions I had along the way about the query and publishing process.
Charlie, tell us about your experience mentoring Heather.
Ha ha, yeah, I sent the letter the night of because I had written it before actually having Heather confirmed as my mentee. I was ready to fight tooth and nail for her and wouldn't take no for an answer! And I'm glad Heather thinks I'm speedy, because I actually had deadlines overlapping with Pitch Wars this year and worried I was taking too long!
Heather was great to work with, though. She wasn't afraid to ask questions if I confused her and she kept an open communication, which I love. She's also awesome in general, so… 😉 I didn't have to do a lot of copyediting or nitty-gritty with the MS since her prose was pretty clean. And she ended up rocking the socks off a certain kissing scene…
Heather, after Pitch Wars, you signed with Marlene Stringer of Stringer Literary. Please, tell us about "The Call." We love all the details about the offer, how they contacted you, how you responded, celebrations, emotions . . . How long did you have to wait and how did you distract yourself? Anything! We love hearing about all of it.
Marlene is Charlie's agent, so although she was not participating in Pitch Wars, Charlie emailed her my entry, and she wrote back saying that if she was on my list of potential agents, to send her the full. Since Charlie has nothing but AWESOMENESS to say about her relationship with Marlene, I was hugely excited. In fact, I was so interested in being repped by Marlene that I decided not to send out any other non-Pitch Wars queries until I heard back from her, and the days in between sending the MS and getting her email asking for a call were really nerve-wracking. Happily, Marlene works EXTREMELY fast—it took her just five days to read my full MS (fortunately for me because I was having actual nervous stomachaches). I got her email on a Thursday and we set up a call for the following Monday. I was nervous about that beforehand, too (what if she decides we're not compatible?!!!), but it went great. Marlene's been an agent since 1999, so she's very knowledgeable and easy to talk to. I'd prepped myself with Jim McCarthy's handy list of questions to ask an offering agent, but I only had to ask about two of them since Marlene answered the others on her own. After we'd talked through both her and my questions, she officially offered. (!!!!!!!!!) The great—and slightly intimidating—thing about working with Marlene is that she expects everybody else to keep up with her aggressive working pace—she gave me just three business days to respond to her offer. Because of the Thanksgiving holiday, this worked out to a calendar week, but I had to send some urgent emails to the Pitch Wars agents who had materials. I didn't end up getting any other offers, but although rejection always stings, this actually made me happy since it confirmed Marlene as the right agent and made me realize how blessed I am to have so quickly found someone as passionate about my story as I am. (Quickly in that I did not seriously query this MS before Pitch Wars. But I've been working toward traditional publication since 2007.)
Heather, how do you feel Pitch Wars helped with your success?
Targeted networking. I submitted to Charlie because I loved her work and saw in it a lot of what I was trying to accomplish with my own writing. Charlie, in turn, was connected to Marlene, who was invested what Charlie was doing and so was likely to enjoy my work, too. Pitch Wars let me connect with writers more advanced in the industry who had a better idea than I did what agents might be interested. It's no coincidence that a number of PW mentees sign with their mentors' agents!
Now for some fun! The following questions are for you both to answer.
If you could live in any fictional world and take everything you love with you, where would you choose to live? What would you do there? And why this world?
Heather: Since I'm taking everything I love with me, including my daughter, I'd go to Equestria, the setting of My Little Pony: Friendship Is Magic. I love how the values that rule that world are harmony, collaboration, and friendship. As for what I'd do? Hopefully give A.K. Yearling, author of the bestselling pony adventure series Daring Do, a run for her money! You have to love a kids' show that features a novelist as a character.
Charlie: Uh… in all honesty I would have to think very very hard about this to make the right decision, ha! Off the top of my head, maybe the world of Escaflowne? (Look at my geeky anime colors, everyone.) Though it would be cool to go somewhere where I would have magic. Am I allowed to go into one of my own worlds? XD (The Paper Magician FTW.)
Somewhere in the (known or unknown) universe, you're in a high-speed chase and have to escape the bad guys. Who are you running from and what fictional character is your side-kick?
Heather: I'm running from the Vogons and their intergalactically bad poetry. For a sidekick I'll take Gen from Megan Whalen Turner's The Thief. He's good at weaseling out of sticky situations. Of course, he doesn't really do sidekick. More likely, I'm his sidekick. Or his stooge …
Charlie: Obviously I'm in a speeder in Star Wars running from the Empire with a young Obiwan Kenobi beside me. Because he's smokin'. 😀
What do you think is the most fascinating invention from fiction and what book is it from?
Heather: The Imagination Station from a kids' radio show, Adventures in Odyssey, that I listened to a ton when I was growing up. The Imagination Station is a virtual reality computer that lets you visit any historical period or fictional story. Come to think of it, it's basically the Holodeck, except it's located in Midwest America instead of a starship. So either the Imagination Station or the Holodeck, as long it lets me visit the worlds. ALL THE WORLDS.
Charlie: Um, can I pick the Holodeck, then? Star Trek has novels… that would be RAD.
Share with us your writing process. Do you write everyday, in sprints, early in the morning, in the bath, pen and paper? What works for you?
Heather: When our lives are on their normal schedule, my husband takes care of our daughter every afternoon from 4-6:30. I leave the house and go to a cafe to write. When I do this every day, it's incredible how much progress I can make in those two and a half hours. When my momentum is good because I'm being faithful to the schedule, I find myself with enough creative energy to squeeze in short writing sessions at other times, when the baby is napping or busy with her toys.
Charlie: I write every day but Sunday, and always in the mornings. I get dumber as the day goes on so mornings are a crucial time. Because I don't have a legit office (yet), I write at my kitchen island. The countertop-to-chair ratio is rather nice. 😉 It also lets me keep an eye on my kids. I'm fortunate right now because my husband decided to go back to school, so he's home a lot more to help with the kiddos, so I have more time to work.
All drafting and editing is done on my laptop in Microsoft Word (too lazy to learn Scrivener). Most of my plotting is done in notebooks and on index cards I tape to the wall.
You have one day to finish the last pages of your next bestselling novel. What food/drinks do you get and where do you go hide out to meet the deadline?
Heather: I'd go to La Madeleine, my all-time favorite cafe. I'd drink endless mugs of their decaf, munch on the complimentary fresh bread and jam, indulge in the awesome mini pastries, and, if I'm there for a long time, get the salad trio (which is so much less healthy than it sounds).
Charlie: I don't hide. I tell my husband to take the kids to his parents' house.  🙂
Honestly I would just have a table-full of Costco snacks to rotate through and a giant water bottle. Almonds with chocolate chips are my go-to.
What or who keeps you motivated, inspired, or is your biggest support to keep writing?
Heather: My husband literally makes my writing possible. He gives me baby-free time every day and has taken on the burden of being the primary breadwinner so that I can pursue my dream. He's also my biggest fan and reads and proofreads everything I write—even the romance!
Charlie: I keep myself motivated. When you're trying to break into an industry as rough-and-tumble as publishing, I think that's a necessity.
Like Heather, my husband is definitely my biggest supporter. He will take the kids to give me the time I need to get my work done. He reads my books and offers me feedback. He's my brainstorming board. I married him before I ever even had representation, and he never doubted that I would one day break in. <3
Please, share any last words you would like to add.
Heather: When you're pondering who to query, favorite book lists are much more reliable than wish lists. Wish lists are often too specific or general to be really useful, or they only reflect the mood of the moment. Favorite books are forever. I wouldn't have expected Marlene to be interested in my MS based on the specific subgenres her website says she's looking for. But when I compared myself to authors whose work she loves so much she's offered them representation, I suddenly became a much better fit.
Charlie: I know we 've all heard it, but to anyone still trying to break in, never stop writing. Daily word counts finish books. The more books you write, the better your chance of having one picked up.
Other points of advice:
-Take all the critique you can and don't be afraid to chuck a lot of it.
-Unless your grammar is horrendous, don't bother hiring an editor before you submit to agents. You can find writing groups and critique partners who will help you with the actual story/pitch/synopsis for free. And if you are going with a line/copy editor, make sure they're actually versed in the Chicago Manual of Style.
-Not all agents are good agents. Do your research. Don't query or accept representation from an agent with a bad rep or who you know won't fit well with you, no matter how tempting. A lot of authors get their dreams of publishing pushed back or ruined because they have a blood-sweat-and-tears fest with their first agent. Be smart about who you work with.
-Write what you enjoy, not what's selling. If you like it, someone else is bound to, as well.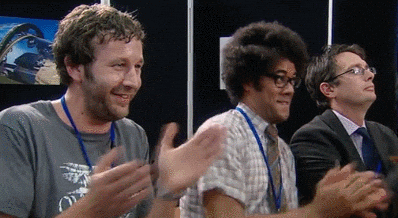 Thank you for sharing your success story with us! We wish you all the best in your publishing journey and hope you'll share your future successes with us. CONGRATULATIONS!
Heather Elliott
H. Elliott writes YA speculative fiction. She lives in Texas with every writer's best friend (otherwise known as a supportive husband) and the world's cutest baby. When not tearing her hair out over character development, she acts in the current episode of Life: The Musical (performed daily at her house).
Charlie N. Holmberg
Charlie began taking writing seriously during her undergrad at Brigham Young University, where she majored in English and minored in editing. She finally won a few writing contests. She graduated with her BA in 2010 and got hitched three months later. Shortly afterwards, her darling husband dragged her to Moscow, Idaho, where he subsequently impregnated her.
In summer 2013, after collecting many rejection letters and making a quilt out of them, Charlie sold her ninth novel, The Paper Magician, and its sequel to 47North with the help of her wonderful agent, Marlene Stringer. Someday she will own a dog.
(Did she mention her third book, The Master Magician, totally made the WSJ bestseller list? Because it totally made the WSJ bestseller list.)
Charlie is also a board member for the Deep Magic ezine of science fiction and fantasy. Learn more at deepmagic.co.
Save
Save