Welcome to the Pitch Wars Team Interviews by Marnise Nicole
Bringing you a closer look at each Pitch War Team and their project.
Be sure to comment with support, comments, and questions.
Meet Amanda Rawson Hill, Heidi Stallman, and their mentor Jessica Vitalis

Team: Operation Magic
Jessica Vitalis (Mentor), tell us a little about yourself.
Eight years ago, I made a commitment to get serious about the one activity I've always loved (but was too scared to pursue): writing. Since I had no idea how to go about making up book-length stories, I decided to start with a YA memoir about my bizarre childhood, which was spent living on the fringes of society.
While the story was unique, my writing was not. The good news is that by the time I had the sense to tuck the manuscript away in the desk drawer where it belonged, I'd learned a great deal about how to write a novel (and how not to). Armed with that knowledge, I wrote a second YA. It wasn't until I turned to my third novel, a middle grade, that everything I'd learned over the years came together, sparking a passion for middle grade literature. (Fun fact: I've read every Newbery Medal winner for the last 20 years)
Along with my knowledge of craft, my writing style has evolved over time. I've tried writing a novel with no pre-planning, I've tried writing from an outline, and I've discovered that a combination of both works best (for me). I like to start with a MC and climax in mind and let the character reveal how his or her story is going to unfold. After I complete the first draft, I outline the story to highlight weaknesses and give me a roadmap for the revision process.
Amanda Rawson Hill (Mentee), tell us a little about yourself.
Hi, I'm Amanda Rawson Hill. Three and a half years ago I couldn't sleep because the words of a picture book kept running through my head. I've been writing ever since. (And yes, the picture book was awful.) Since then I've traveled every inch of I-80 over the course of three moves and written almost every night while my kids tried to escape their bedtime prisons. I really love to read anything that sticks with me long after it's finished. For me, those are usually stories with bittersweet endings. So I'm kind of a downer-reader. If it's sad, I probably love it. Of course, I can't only read sad books because I do occasionally like to enjoy life. So I break them up with contemporary fantasy and retellings. My writing style is…evolving. Is that a style? I thought I was more of a sparse, to-the-point writer with my first novel. But writing my Pitch Wars novel over the course of this last year (and then rewriting, revising, and rewriting again) I've found another side of my style. One I'd describe as honest and bittersweet. Kind of like my favorite books. 🙂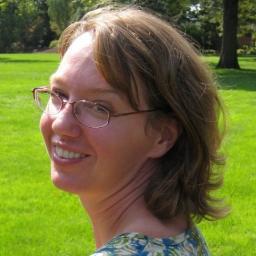 Heidi Stallman (Mentee), tell us a little about yourself.
 I'm a single mom of twin boys with a Ph.D. in environmental economics, band-aids and booger jokes. I love to garden, hike, practice martial arts and rescue animals.
I have fostered over 300 kittens, 12 German shepherds and a turtle, and I've only kept four fosters (which probably qualifies me as a cat lady, although I'd prefer to be called the Cat Witch.)
I will read any novel that grabs my attention, plus poetry, science books or anything I can read out loud to my kids. Since I write MG and YA, these are the genres I love most, especially YA sci-fi and MG historical. Throw in a touch of magic, and I'll really swoon.
Jessica, why did you decide to participate in Pitch Wars?
Writing can be a lonely, tough journey. The road is filled with rejection and paved with self-doubt. I love being part of a community that brings writers together and encourages them to keep on keeping on.
Amanda, why did you decide to participate in Pitch Wars?
I was in Pitch Wars last year, but after some extenuating circumstances, I asked Brenda if I could get an exception and enter again this year. She was wonderful enough to go to the mentors and find three amazing people to take me on and give me a Pitch Wars redo. So, I'm here because Brenda Drake is a superb human being and writers are an incredibly generous and kind community.
Heidi, why did you decide to participate in Pitch Wars?
The chance to build relationships with an awesome community of people who love to read and write as much as I do. Plus, I wanted to take my novel from good to great and hopefully snag an agent's interest. The PW's platform is set up beautifully to meet all of these goals.
Jessica, what are you most excited for?
The agent round is exciting, but mostly I'm looking forward to helping my mentees shape their already strong manuscripts into something exceptional. And of course developing relationships with talented writers who are dedicated to their craft (and all around cool human beings).
Amanda, what are you most excited for?
I am most excited to see what this novel is once the revision process is over. It has changed so much and each time I've massively revised it, I feel like I've gained more insight into life and love and family.
Heidi, what are you most excited for?
That "ah-ha" moment when you know your mentor has perfectly identified the flaws in your manuscript, and then you realize her creative vision for how to make the story stronger is exactly what your were hoping for. The flow of creative energy in the wake of such support is awesome.
Heidi, describe your novel in 3 words.
Magic. Friends. Family.
Amanda, describe your novel in 3 words.
Forgiveness: Everyday Magic
Jessica, describe your mentees' novel in 3 words.
Heidi: Magic, longing, middle-school
Amanda: Letters, loss, love
Check Us Out …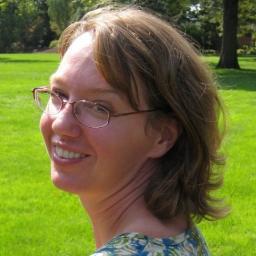 Team Mentee
Heidi Stallman lives in Columbia, Missouri, where she writes and lives for middle school readers. Her heart got stuck in those awkward years, so she's trying to spread a little magic through the power of a good book.
Team Mentee
Amanda Rawson Hill lives in the central valley of California with her husband and three children. When not homeschooling, knitting, baking, reading, or gardening, she's probably on social media or writing. She's had a non-fiction article in Highlight's for Children, and an e-picture book originally published with Meegenius and recently acquired by Houghton Mifflin Harcourt.
Team Mentor 
Jessica Vitalis is represented by Saba Sulaiman at Talcott Notch. Her debut, a contemporary middle grade novel called NOTHING LIKE LENNON, is currently out on submission. When she's not pursuing her literary interests, Jessica can be found chasing her two precocious daughters around Atlanta, Georgia (and eating copious amounts of chocolate).