Welcome to the Pitch Wars Team Interviews
Bringing you a closer look at each Pitch War Team and their project.
Be sure to comment with support, comments, and questions.
Meet Jamie Manning, Lady Lioness, and Mary Ann Marlowe


Jamie Manning (Mentee), tell us a little about yourself.
From as far back as I can remember, I've loved reading. There truly is nothing like getting lost in the limitless world a book offers. Meeting exciting characters, vivid landscapes, magical creatures–it was heaven for a shy kid like myself. Now having the opportunity to create those characters and landscapes and creatures is an amazing feeling.
I am eclectic in my reading style. I love everything from Harper Lee to Harlan Coban, Stephen King to JR Ward. I like the fast-paced page turners of James Patterson, the sexy m/m romances of Riley Hart, and the creepy medical thrillers of Patricia Cornwell. I really do love it all!
Up to this point, I've focused solely on the YA world as far as my writing goes. I was about halfway through a project when these two characters came to me and gripped me like none before. I just had to write their story, so I've shelved YA for a bit and am having a blast dipping my toes in the Adult world of m/m romance.
Mary Ann Marlowe (Co-mentor), thank you for hopping in and helping to get Jamie's entry ready for the agent round.
Somehow or other Jamie failed to submit his MS to me during the agent round. We discovered this fact as I lamented the total absence of m/m romance in my inbox, and he saw my tweet and virtually facepalmed at missing this on my wishlist. His MS came to me anyway, through the mentor network. Although I really did want to find something like his MS, I had so many amazing MS to sort through, and I wanted to give first preference to my own submissions.
Fortunately, he was picked up by Lady Lioness, so everything worked out for the best. When Brenda asked me if I could step in to help Lady Lioness out with this MS, I didn't have to think twice. Having corresponded some over Twitter with Jamie, I knew he was a great person. But when I got a chance to look at the work he'd already done for Lady Lioness, I knew he'd be a breeze to work with. His story is coming together beautifully, and I can't wait to see the final product. I like to think that we were destined to work together.
Jamie, why did you decide to participate in Pitch Wars?
I entered my m/m romance, OUT OF THE ASHES, because even though I know it's a good story, I also know it has the potential to be a great one. I was confident enough in what I had created to enter, but also completely aware that it really doesneed a professional eye to take it to the next level and help turn it into something that agents are looking for.
Jamie, what are you most excited for?
I'm most excited for what I know this story will be once November rolls around, because I have been fortunate enough to get the opportunity to partner with such a great mentor. Lady Lioness has a gift for seeing in my work what I, being a proud papa, cannot. Less than two weeks in and already she has given me invaluable tips and guidance that I'll use forever.
And as crazy as it may sound to some, I'm very excited about the editing process. As I said earlier, I know my story needs that. And so do I. I need that hard hand to tell me what doesn't work, what needs re-working, and what simply should be cut altogether. It's that truth that's ultimately going to take my writing to the next level and help set me on the path to the career I want.
Lady Lioness is a true talent when it comes to the fine art of editing. In just the short time I was with her, she helped me see that building romance and tension is what draws readers in. Tightening up my prose and taking readers on a journey enhances their experience and has them coming back for more. She rocks!
Jamie, describe your novel in 3 words.
 investigator, arson, piercing
Check Us Out …


Jamie Manning, Mentee
Jamie enjoys reading more than most other things (well, except maybe for writing. And TV. No way he's giving up his TV) . He attempted to write young adult (paranormal and dystopian) and loved it.
Blood Born and Blood Awakening, books one and two in The Blood Prophecy, are available now from Pendrell Publishing. Blood Revelation, the third and final book in the trilogy, will be coming soon.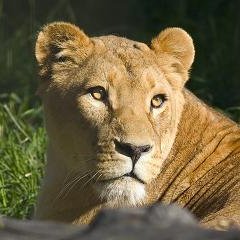 Lady Lioness, Mentor
Lady Lioness is a former Bookseller. Library worker. Assistant to a fabulous Literary Agent. Avid romance reader. And so much more.

Mary Ann Marlowe, Co-mentor        
Mary Ann is a central Virginia-based contemporary romance writer. When she's not writing, she loves to do karate with her kids (She has a second degree black belt) and work by day as a computer programmer/DBA. Theoretically, she loves to travel, but until she finds a patron to fund her trip around the world, she placates her wanderlust by letting her characters hop on a plane and hang out in Paris.
Her debut novel, I WANT YOU TO WANT ME, is scheduled for release with Kensington in Spring 2017. She's represented by Rachel Stout at Dystel & Goderich.