Welcome to the Pitch Wars Team Interviews by Marnise Nicole
Bringing you a closer look at each Pitch War Team and their project.
Be sure to comment with support, comments, and questions.
Meet Taryn Bashford and Emily Martin
Team: Team Lionheart
Emily Martin (Mentor), tell us a little about yourself.
I'm a contemporary YA writer, so I always love reading within my genre. I love reading anything that makes me feel a wide range of emotions, especially characters who make me laugh and cry. I'm also a member of the debut author groups the Sweet Sixteens and the Class of 2k16, so I'm fortunate to have access to a lot of fantastic ARCs this year! Aside from my love of writing, I also have a passion for solid waste and recycling (who doesn't love recycling, amirite??). I have a Master of Environmental Management from Duke University, and my day job is helping communities find ways to reduce waste!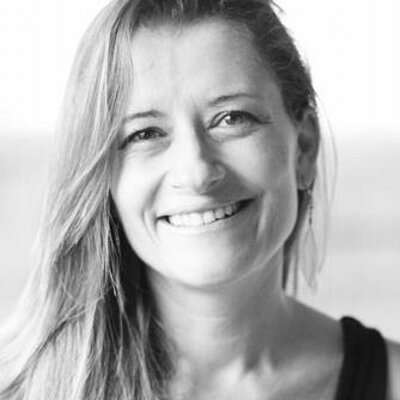 Taryn Bashford (Mentee), tell us a little about yourself.
I lead a very happy life apart from one big stress: my reading list. It never gets shorter. From Margaret Atwood to Jandy Nelson, Joanne Harris to Katie McGarry—luckily I don't need much more than 4 hours sleep so I can go hang with my latest book girlfriend in the dead of night. Sadly, my family think I'm quite crazy because the guys and gals in my own novels do creep into my real world, and I've been known to talk out loud to them. I chose to write YA novels rather than adult after I was inspired by a novel about a teen's growing up problems. I may have been aged 40 at the time, but I knew beyond a doubt if I'd read that book at the age of 15, it would've helped me get through some 'stuff'. I wanted to write more books to help more teens; not to preach, but to be an invisible helping hand, a metaphorical hug, to know my words could change lives, alter decisions, inspire, encourage someone to rethink their world . . . wow, that's powerful!
Emily, why did you decide to participate in Pitch Wars?
This is my third year involved in Pitch Wars. In 2013 I was selected as a mentee and it was a life-altering experience for me. I grew so much as a writer, and thanks to Brenda found a home in a community of supportive and incredibly talented writers. I couldn't wait to give back as a mentor! It's been just as much fun (maybe even a little bit more) on this side of things. 🙂
Taryn, why did you decide to participate in Pitch Wars?
Why, the catchy title of course—who wouldn't want to be in a Pitch War? But seriously, I found Brenda's website and blog about nine months ago and was gob-smacked by how much opportunity she was creating for unpubbed writers. This woman knows what it's like to be out in the cold, ready to query agents, but not knowing where to start. Given the previous year's success stories, Pitch Wars seemed like a good place to start. With a supportive environment and a mentor at my side I would be in the best possible position to successfully query my novel during the agent round. I researched the agents too, and wow. It was an opportunity too good to miss. Thanks Brenda.
Emily, what are you most excited for?
I love the stage of Pitch Wars we're in right now–working closely with a mentee to make his or her novel polished and ready for the agent round. Taryn has been a pleasure to work with and takes such a thoughtful approach to her revisions. It's exciting to see the progress she's making with GAME FACE, and I'm really looking forward to getting it in front of some awesome agents!
Taryn, what are you most excited for?
The before and after is always a thrill—thanks to Emily I can feel the novel tightening up and becoming the best it can be. I'm also excited about that moment when I let my characters go into the world without me, and let them do all the talking. Hopefully, there's an agent out there who likes what they're saying.
Taryn, describe your novel in 3 words.
Pussycat becomes lioness
Emily, describe your mentee's novel in 3 words.
Addictive, fierce, swoon-worthy
Check Us Out …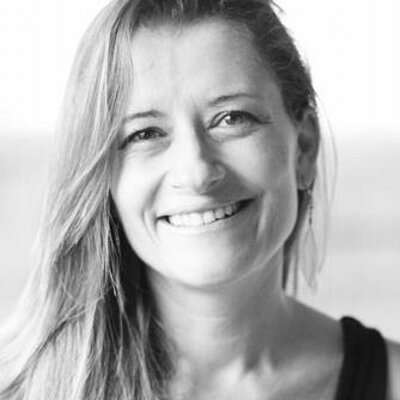 Meet Taryn Bashford, Mentee
Website | Twitter | Facebook | Instagram
Taryn lives the typical unpublished writer's life with supportive husband, teen children, and characters from her latest book insisting they help make dinner. This can be disconcerting as Jacob is always sticking his fingers in the cheese sauce and Harper can't cook. Taryn's been an English Literature Honors student, an advertising sales rep and a CEO of an internet company, but she plans to write inspiring, engaging novels until the day she can no longer type.
Meet Emily Martin, Mentor

Emily Martin is the author of THE YEAR WE FELL APART, coming January 26, 2016 from S&S/Simon Pulse. Emily lives and writes in the Greater Boston area, though she will always call Michigan home. She has a penchant for impromptu dance parties, vintage clothing, and traveling to new places. When not writing, she can be found hiking New England's peaks, searching for the perfect cup of hot chocolate, or baking something pumpkin-flavored.