Welcome to the Pitch Wars Team Interviews by Marnise Nicole
Bringing you a closer look at each Pitch War Team and their projects.
Be sure to comment with support, comments, and questions.
Meet Kristin B. Wright and Mairi Kilaine
Team: TeamKilt
Kristin B. Wright (Mentor), tell us a little about yourself.                           
Gah! I read everything. I love women's fiction and romance for all ages, which is what I write, but I also cheat on those categories by sneaking into other sections at the bookstore: a little literary thriller here, a non-fiction crime book there. I'm both a plotter and a pantser: kind of like a skydiver with sixteen parachutes. My favorite part is when I find out all the little quirks my characters have. They always tell me, not the other way around.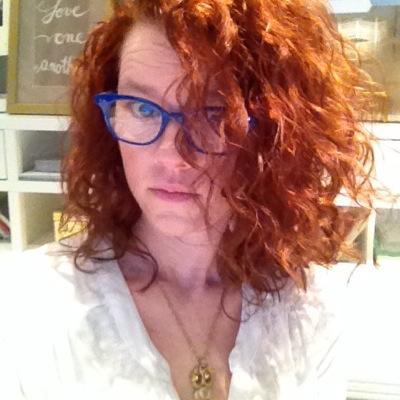 Mairi Kilaine (Mentee), tell us a little about yourself.      
As a converted literary snob, I replaced the stuff I "should" read with stuff I'm hungry to read. My conversion has made me insatiable for Romance, Chick Lit, YA, Science Fiction, and Comic Books. Really, anything that can make me laugh and swoon at the same time like Sophie Kinsella, Rainbow Rowell, or Sarah MacLean. Now, instead of throwing away every terrible literary thing I wrote, I write what I love, which usually involves snappy dialogue and kissing. In fact, most of my projects start with dialogue, a conversation between characters revealing the heart of the story.
Kristin, why did you decide to participate in Pitch Wars?       
Last year, Kara Leigh Miller shocked me by choosing me as her alternate. I ended up getting my agent with that improved book. I also want to pay it back: Pitch Wars gave me one of my beloved critique partners, an online support community of the other 2014 participants, and a gang to hang out with when I went to my first writing convention this summer. Brenda pulled the trigger when she asked me to mentor during a karaoke sing at that convention. (Let's be honest. She probably wanted to distract me to keep me from singing another song.)
Mairi, why did you decide to participate in Pitch Wars?          
Last year, when I entered and was (rightly) rejected, it was to get some sort of validation as a writer. I later realized I don't need validation to be a writer. This year, it was to find a partner who could help me make my manuscript the best it could be. Kristin has already lit my fire and given me that sweet, sweet validation I totally don't need, (but feels so good).
Kristin, what are you most excited for?
I can't wait for everyone I know to read Mairi's book. It's so much fun from start to finish and the heroine is so relatably awkward. I'm also excited to mentor with some of these amazing mentors and add more writers to my network (oh, yeah, Mairi, you're so in). I want to support as many writers as I can while they take their writing to the next level.
Mairi, what are you most excited for?
Star Wars Episode 7! But as far as Pitch Wars goes, I'd love to go to conventions and meet all of these talented, hard-working writers (mentored or not) who have welcomed me into this amazing community.
Mairi, describe your novel in 3 words.
Nerd gets some.
Kristin, describe your mentee's novel in 3 words.    
Geek conquers con.
(Hers is better.)
Check Us Out…
 
Mairi Kilaine, Team Mentee
Mairi is a freelance writer of science fiction, fantasy, and geeky romance. When she's not writing, she's adventuring with three small children in the Redwoods of the East Bay and missing the monsoons in Arizona. When she's not caring for children, she's  listening to Beyonce, watching Broad City and drinking beer. When she's not doing that, she's sleeping and probably dreaming about scary toilets or something.
 
Kristin B. Wright, Team Mentor
Kristin writes women's fiction and contemporary YA romance. She's represented by the amazing Sarah E. Younger of the Nancy Yost Literary Agency in New York. She lives in Virginia, and grew up in Michigan. She's a graduate of both Michigan State and the University of Michigan.