Welcome to the Pitch Wars Team Interviews by Marnise Nicole
Bringing you a closer look at each Pitch War Team and their project.
Be sure to comment with support, comments, and questions.
Meet Lucy Goacher, Dani Denatti and their mentor Sarah Henning

#TeamPartnersInCrime
Sarah Henning (Mentor), tell us a little about yourself.
Hi, my name is Sarah, and I'm not NEARLY as funny as my two mentees. As you can see from their introductions, they are hilarious. I'm going to go hide in a corner wearing a suit coat with elbow patches while trying to look like I know more than these gals, because I definitely don't. They are amazing and I'm honored to work with them.
Though a vegetarian in my edible life, I'm a total omnivore in my literary life. I read everything from YA fantasy to hard-core Harry Hole detective novels. That said, my favorite in ANY category or genre are books exactly like the ones Dani and Lucy have written: somewhat funny, somewhat serious, with excellent dialogue and plots that are mysterious and thrilling but fall between genres. I love cookies but I don't like my books cookie cutter.
And, if I'm doing it right, my own writing will mirror what I like to read.
Lucy Goacher (Mentee), tell us a little about yourself.
I might get whacked around the head with a hardback copy of Bleak House for admitting this, but… I'm one of those naughty writers who doesn't actually read very often. *Braces for Dickens impact.* Don't get me wrong, I went to all the Harry Potter midnight releases when I was a kid, I had a trunk full of Francine Pascal's Fearless books, and I loved English lessons – enough to study English Literature at the University of Sussex and follow it up with a painfully theory-heavy master's degree – but for me, it's always been the story that's the important bit, not the medium.
So while I'd stick Rebecca, The Martian, Jane Eyre, David Copperfield, Middlemarch, Gone Girl, Red Dragon, and Bridget Jones' Diary on my list of favourite books, they're just as important to me as my film and TV loves: Star Trek, Breaking Bad, Daredevil, Se7en, Forever, Hannibal, Jonathan Creek, Bones, Edge of Tomorrow, Hot Fuzz, and Interstellar. Because of my love of film, I'd call myself more of an entertainer than a writer. My work isn't all arty sentences or pretty literary metaphors; it's about jamming together unexpected plot twists, kick-ass characters, and inverted genre clichés to create something truly fun. Words are just the vehicle to take me there.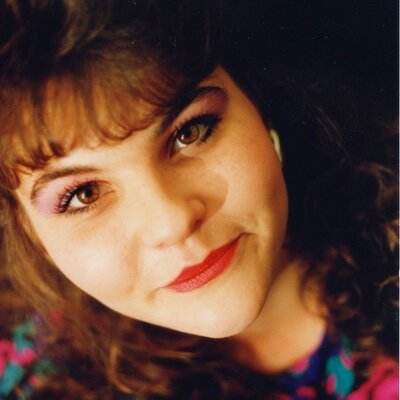 Dani Denatti (Mentee), tell us a little about yourself.
Hello, people of Earth. My name is Danielle, and the books I most enjoy reading combine mystery, action, tons of humor, and a smattering of romance. Sadly, there aren't many titles being published in the Mystery-Thriller-Rom-Com genre (possibly because it doesn't exist quite yet), but I love a good challenge. Some of my favorite authors from more traditional genres are Robert B. Parker, Maria Semple, and Christopher Moore.
The internet once told me to write the books I want to read, so my focus the past few years has been on funny thrillers with a wee bit of kissing. My plots often include some ripped-from-the-headlines social injustice, but I try to temper that with heavy doses of comedy and adventure — the "spoonful of sugar makes the medicine go down" approach. Just call me the Mary Poppins of mystery writing. Actually, don't.
Sarah, why did you decide to participate in Pitch Wars?
Barring the end of time, I will always participate as a mentor in Pitch Wars as long as Brenda will have me. I owe my own agent and career to the very first year of Pitch Wars and I will forever be in its debt. And, even more than that, I LOVE the chance to work with other writers and give them a platform and I am STOKED to work with these two shining stars this year.
Lucy, why did you decide to participate in Pitch Wars?
I've been querying for quite a few months now and, despite a few nibbles along the way, the book hasn't really connected with any of the agents I've sent it to. After so many conflicting rejections – 'Great writing, but the concept isn't for me.' / 'Loved the concept, but your writing needs work.' – I wanted to find out what was really wrong with my manuscript once and for all. It's hard to know how much feedback from agents and beta readers to listen to, so the idea of a mentor who both believes in my project and knows how to perfect it was an irresistible draw.
Dani, why did you decide to participate in Pitch Wars?
Pitch Wars is amazing! Where else does one have the opportunity to interact with such an extensive, knowledgable community of writers? When I researched the contest and saw the dedication and effort of all those involved — plus the pure generosity of the mentors — I knew this was something I wanted to be a part of. I'd also had A LOT of gin that day, which may or may not have influenced my decision to enter.
Sarah, what are you most excited for?
Introducing everyone to the genius that Dani and Lucy possess! NO CAN DO and BEYOND THE CALL OF BEAUTY were two of the BEST books I've read this year and they aren't even technically "books" yet. They are AH-MAZ-ING. They're funny, heart-warming, interesting, thrilling and unique.
Lucy, what are you most excited for?
For three years I made the mistake of telling myself I was too burnt out to read books while writing my own – and now, after ploughing through several missed bestsellers, I can admit that it shows. I lovingly crafted what I thought was a publishable novel, but I was wrong. 642 overused en-dashes wrong. Now that I'm back on the books and have Sarah to guide me, I'm excited to rework my TV and movie-inspired story into the real, proper novel it was always supposed to be. Writing can be a very solitary, lonely pursuit, and I'm grateful I don't have to go through it alone. Sometimes we all need a companion to smile, take our hand, and say, 'That's literally the worst bit of dialogue I've ever read. Get rid.'
Dani, what are you most excited for?
Like everyone else, I'm most excited for the substantial prize money and for all the endorsement deals that come with being a Pitch Wars mentee (call me, Red Bull!). I'm also giddy about working with Sarah. I don't want to get all psycho-fangirl-stalker over here, but she is a kick-ass writer and a dream mentor, and I love her all the way to the moon and back.
Dani, describe your novel in 3 words.
Extreme Tech Makeover (or) Survivor: Silicon Valley
Lucy, describe your novel in 3 words.
'Bridget Holmes' Investigates
Sarah, describe your mentee's novel in 3 words.
Dani Denatti's NO CAN DO: Hilariously Hidden Dragon
Lucy Goacher's BEYOND THE CALL OF BEAUTY: Marple Made Over
Check Us Out …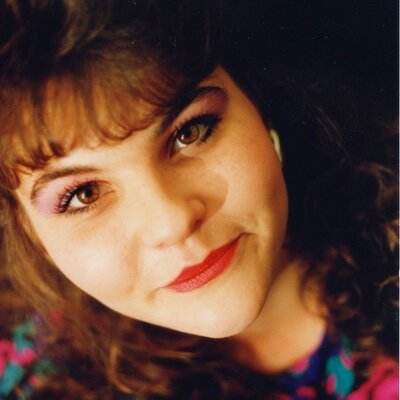 Dani Denatti, Mentee
Dani is a former showgirl and presidential nominee who hardly ever lies about her past. Her latest novel, NO CAN DO, was a finalist in the Writer's League of Texas manuscript contest, and was shortlisted for the Amazon Breakthrough Novel Award. In her spare time, Danielle enjoys studying Italian architecture, Dutch painters, and Canadian bacon.
Lucy Goacher, Mentee
Lucy is a mystery writer from Worthing, UK. She studied at the University of Sussex from 2008-2012, gaining a BA (Hons) in English Literature and an MA in Creative and Critical Writing. Rejecting the pomp of her academic reading, Lucy favours hijinks over the highbrow and writes to parody the engrained clichés of genre fiction for comic effect.
She sees her current novel BEYOND THE CALL OF BEAUTY as an antidote to the male-dominated and formulaic world of dark, one-a-year crime thrillers. In her spare time Lucy posts writing advice on her blog, judges the quarterly Mash Stories flash fiction competition, and tries to keep her two energetic dachshund nephews from eating the entire house.
Sarah Henning, Mentor
Sarah is a writer, recovering newshound, and word nerd of the highest order (aka a freelance copy editor). She has degrees in journalism and Spanish from the University of Kansas, and has worked for several news organizations, including The Associated Press, The Kansas City Star, The Charlotte Observer, and The Palm Beach Post. When she's not hunched over her computer or curled up with a good book, Sarah is probably running ultramarathons, playing with her cherub-cheeked kids, or nagging her husband to eat more kale. She is repped by Rachel Ekstrom of the Irene Goodman Literary Agency.