Our mentors are editing, our mentees are revising, and we hope you're making progress on your own manuscript! While we're all working toward the Agent Showcase on November 3rd-9th, we hope you'll take a moment during your writing breaks and get to know our 2016 Pitch Wars Teams.
And now, we have . . .


Laura Robson – Mentee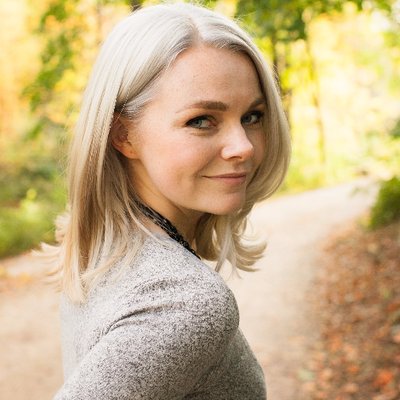 Chelsea Bobulski – Mentor
Laura: Why did you choose Chelsea?
I decided I wanted to sub to Chelsea as soon as I read the part of her bio where she started talking about her strengths (pacing, characters–basically all the stuff I think it most important in a manuscript and wanted to make sure really shined in mine). Once I got to the part about all her favorite books, I was beyond sold. ALL my favorites–Harry Potter (of course!), The Diviners, anything by Maggie Stiefvater… I also knew we'd be a good fit since we both love contemporary fantasy, and that's what my manuscript is!
Plus, I read her blog posts on not giving up on the road to publishing and I was beyond inspired. I really wanted a mentor with that kind of attitude and determination!
Chelsea: Why did you choose Laura?
I chose Laura because her submission, SALTWATER BLOOD, had everything I was looking for: a really cool, unique concept supported by effortlessly lyrical writing. It also helped that her voice reminds me so much of my favorite YA authors: Maggie Stiefvater and Victoria Schwab.
Laura: Summarize your book in three words.
Ghosts. Siblings. Murder?
Chelsea: Summarize Laura's book in three words.
Haunting. Mythological. Atmospheric.
Laura: Tell us about yourself. What makes you and your MS unique?
I'm a junior at Stanford, which means I'll be juggling Pitch Wars edits with obsessively watching college football. I mean, um, classes. My bookshelf is perpetually overflowing. I will read anything, but my two favorite genres are low fantasy and funny, light-hearted contemporary romance. Those are also (not so coincidentally) my favorite things to write.
The idea for SALTWATER BLOOD came in part from my friendship with my brother. We're super close (no backstabbing and betrayal involved as of yet), but we are completely different people who don't always have the same moral guidelines. SALTWATER BLOOD, at its core, is the story of a brother and sister. I wanted to write a story about two fundamentally good people, both justifiable in their actions, who find themselves on opposite sides of a fantastical conflict. It seemed only fitting that these characters be siblings.
Chelsea: Tell us about yourself. Something we might not already know.
I am also a huge fan of college football, to the point where my life between September and November pretty much revolves around college football rankings. My favorite ice cream is Graeter's Chocolate Chip Cookie Dough, and my debut novel, THE WOOD, a YA contemporary fantasy, comes out August 1, 2017! 🙂
Thank you for supporting our Pitch Wars Teams! And don't forget to stop by the Agent Showcase starting November 3rd to see how our teams do in the final round.
Save