Welcome to the Pitch Wars Team Interviews by Marnise Nicole
Bringing you a closer look at each Pitch War Team and their project.
Be sure to comment with support, comments, and questions.
Meet Jenn Kompos and her co-mentors, Stephanie Scott and Valerie Cole

Team: Team Vote Lily!
Stephanie Scott (Mentor), tell us a little about yourself.
I read a mix of YA, lit fic, romance, memoirs, and gaming forums (currently: Destiny, upcoming: Fallout 4). I love finding a solid young adult contemporary novel. Right now I'm reading WHAT I THOUGHT WAS TRUE by Huntley Fitzpatrick and Nova Ren Suma's THE WALLS AROUND US. Both are excellent realistic YA, but very different.
Valerie Cole (Mentor), tell us a little about yourself.
I read just about everything. While contemporary is my sweet spot, I have a love for fantasy, thrillers, and mysteries. Right now I'm reading Lies Beneath by Anne Greenwood Brown, which is an evil mermaid story.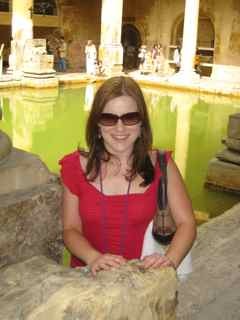 Jenn Kompos (Mentee), tell us a little about yourself.
I'm the kid who had to be banned from reading at the dinner table (still mad about this, by the way) so I pretty much just have an insatiable need to READ that goes across genres. That said, contemporary YA seems to be my happy place. I adore the character-driven swoony kind of read where the characters angst and grow and fall in love. But, I also enjoy a good fantasy or any kind of story, especially if there's some sort of romance element to the story that hooks me and pulls me in (I'm usually the one waiting for people in movies to kiss). That all probably carries over into my writing—I write contemporary YA, tend to spend most of my effort and time thinking about my main character, and there's always going to be some kind of loving or kissing going on somewhere at some level in my work. I'm also a former newspaper reporter and I am finding that some element of the news seems be showing up in some way in whatever I write.
Stephanie, why did you decide to participate in Pitch Wars?
I found my agent through a contest, and did one of Brenda's contests back in 2012 (Pitch Madness). I really wanted to give back once I was ready. This year, co-mentoring has been awesome. I pick Valerie's brain on publishing so often that pairing up made sense.
Valerie, why did you decide to participate in Pitch Wars?
Stephanie Scott asked me to be her co-mentor, and I couldn't say no. Stephanie has been one of my critique partners for a few years now and I love her writing and dedication to the writing community.
Jenn, why did you decide to participate in Pitch Wars?
Well, the ultimate answer is that my wonderful critique partner talked/harassed me into entering nineteen minutes before the deadline (she has gloating rights for a long time). But what most attracted me to Pitch Wars is the mentoring process. I've been fortunate to get a number of revision requests during my time with this manuscript but responses to my revisions have always been the same, that it's not at the level it needs to be, and I felt like I needed another push to get my writing and my story up to the next level.
Stephanie, what are you most excited for?
Figuring out how to best tell Jenn's story! Working through plot quandaries and nailing the best pitch for the agent round.
Valerie, what are you most excited for?
Seeing how we can come together with Jenn to make her story stand out. We were really excited when we read her story and heard some of the struggles she'd had with it and could say, "we have so many ideas for you!"
Jenn, what are you most excited for?
I'm thrilled that I will be getting my first edit letter, but I think what I'm most excited about is brainstorming and working with my mentors. Also, I just really love that I have two lovely and talented writers who even spent their time reading my manuscript as it makes me so happy to have readers (I mean, they know my main character's name!).
Jenn, describe your novel in 3 words.
Family, secrets, kissing
Stephanie, describe your mentee's novel in 3 words.
Identity, discovery, heartbreak
Valerie, describe your mentee's novel in 3 words.
Heartwarming family drama
Check Us Out …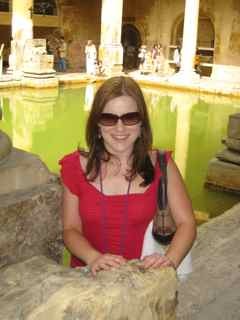 Jenn Kompos, Mentee 
Jenn spent five years covering city government and education for regional newspapers before realizing it was the stories about teenagers she liked writing best. She grew up in Denver, went to college and worked in California, and now lives and writes YA in Western New York.
Stephanie Scott, Team Mentor 
Stephanie is a Young Adult writer whose debut ALTERATIONS is set for release in 2016 by Bloomsbury Spark. She's an active member of Romance Writers of America and its online YA chapter YARWA. She enjoys dance fitness and cat memes, and Pinterest is driving her broke. Born and raised in Kalamazoo where there are no zoos, she's a Midwest girl at heart. She now lives outside of Chicago with her tech-of-all-trades husband. You can find her chatting about TV and all things books on twitter and Instagram at @StephScottYA
Valerie Cole, Team Mentor
Valerie lives in Philadelphia with her guitar builder husband and lovable cocker spaniel. A graduate of The Art Institute of Philadelphia and Drexel University, her love of storytelling began as an intern in MTV's animation department.Her favorite stories to write are intense psycho thrillers and heart breaking contemporaries.You can find her online fangirling about her love for books and Channing Tatum on her blog and tweeting and Instragraming under @ValerieColeYA.