Welcome to the Pitch Wars Team Interviews by Marnise Nicole
Bringing you a closer look at each Pitch War Team and their project.
Be sure to comment with support, comments, and questions.
Meet Elizabeth Leis Newman, Krista Merle and their mentor Laura Heffernan

Team Awesome
Laura Heffernan (Mentor), tell us a little about yourself.
I'll honestly read just about anything if it's well done, but my favorite genre to read and write is women's fiction. I adore chicklit, even though a lot of my stuff is a bit more serious.
I'm really good at talking a lot on a variety of topics such as Buffy the Vampire Slayer, board games, why Firefly needed about 6 more seasons, writing, and cheese. I'm less good at talking about myself. My writing style tends to be "vomit words onto the page and hope for the best." But my editing is far more disciplined, and there's where my stories tend to come alive.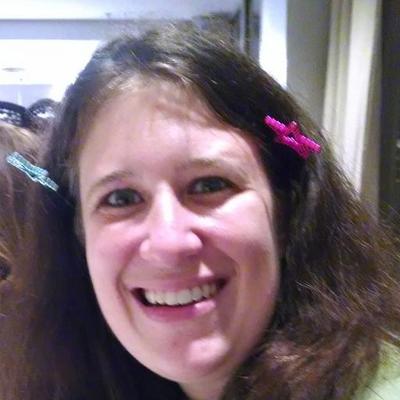 Elizabeth Leis Newman (Mentee), tell us a little about yourself.
 As a classically trained journalist, I believe in Associated Press style and have the attention span of a gnat. It is a miracle I have ever completed a news story, much less a book, given that I am constantly going, "Ooh, look, shiny idea over there!" Basically, I'm Dug from Up yelling "Squirrel!"
I read between 75 and 100 books a year, but I love women's fiction the most. It's my favorite genre to write in and read. I also read a fair amount of YA and literary fiction, and probably 10 non-fiction books a year. Books that helped with the research of CALLBACK include Annie composer Charles Strouse's memoir and DRAMA HIGH by Michael Sokolove. I have little restraint in bookstores, and have about 25 books in a to-be-read pile.
Fun facts: I was a cellist through college, where I primarily played in the pit orchestra for musicals. Last year I went to South Africa and got to commune with lions, hence the photo with lion cub Ruby. I'm a big animal person – when my husband and I got married at the Maryland Zoo, there were penguins at the cocktail hour. Their names are Tux and Tails.
Krista Merle (Mentee), tell us a little about yourself.
I find these "Introduce yourself" so hard! Couldn't we just chat over a cup of coffee? No?
Okay.
So in my book, I make my characters describe themselves with three things. I'm going to try that now. My three things are: books, family, and horses. Although, judging by my free-time recently, I should probably mention Downton Abbey.
My mom gave me my first romance novel when I was eleven. It was less scandalous than it sounds. She'd pass me the books she enjoyed, but that weren't completely inappropriate for a middle-schooler. I still had to answer some pretty pointed questions from my teachers when I pulled out a bodice-ripper at lunch though. Around the same time, I found the Dragonlance Chronicles and, between the two, my reading preferences were pretty much set for life.
I'm also a huge nerd, and completely proud of it. I'm a dice-rolling gamer, can quote almost every episode of Firefly, and crochet a mean afghan.
Laura, why did you decide to participate in Pitch Wars?
I'm a hardcore contest junkie. So many writers helped me before I found my agent, and after, and I want to pay it forward. I love helping other writers polish their craft. And I hoped there might be cookie dough? Is that a rumor? Did I start it?
Elizabeth, why did you decide to participate in Pitch Wars?
I was at the point with my book where it had gone through many beta readers, and I had some agent interest, but something was missing. I decided I needed an expert opinion, someone who could see the book's flaws and offer advice. I checked in with a friend I met through Query Kombat, Amanda Hill, who raved about Pitch Wars.
Krista, why did you decide to participate in Pitch Wars?
My critique partner, Riley Miller, introduced me to Pitch Wars a few weeks before the submission window opened and I decided to submit, thinking my sex-heavy, m/m Regency romance would be an awful long shot, but that I might get some feedback I could use to move forward. When Laura picked me as one of her two mentees, I surprised and embarrassingly excited.
Laura, what are you most excited for?
The cookie dough! (It's real, right? I keep checking to see if it's arrived…)
No, seriously, I'm most excited to see what my team does with their revisions. These manuscripts are both so good already, and I know they're going to be amazing with a little more work.
Elizabeth, what are you most excited for?
I've been told the veterans' benefits for Pitch Wars are amazing, and am eagerly awaiting donning my uniform, marching, and getting my sword. My gut instinct was Laura and I would be a great match, and I'm thrilled my gut was correct, rather than just hungry. Laura's edits are spot on, and I'm thrilled to be working with her and on the same team as Krista Merle.
What I am most excited about is deepening the POV for my main character and improving not only the book, but my writing overall. I also love being a part of the Pitch Wars Mentee community – everyone said how supportive it was, and they were right!
Krista, what are you most excited for?
Having a better book! Don't get me wrong – I can't wait for the agent round, and if something were to come of it, I'd be stoked. But regardless of what happens in November, I will have a better book by then and I'm very excited about that. I've already been given tools I didn't have when I started and can see how my characters will grow.
I want this to be my career. I want to be in a bookstore and see something I created on the shelves. That means I'm in this for a long haul, not a sprint. I want to be the best writer I can be and working with people like Laura and Elizabeth, my fellow #teamawesome mentee, will help me move along that path.
Elizabeth, describe your novel in 3 words.
Fosse-inspired fun
Krista, describe your novel in 3 words.
Obligation, secrets, lust
Laura, describe your mentee's novel in 3 words.
Elizabeth: Singing and Dancing!!
Krista: Hot Gay Love!
Check Us Out …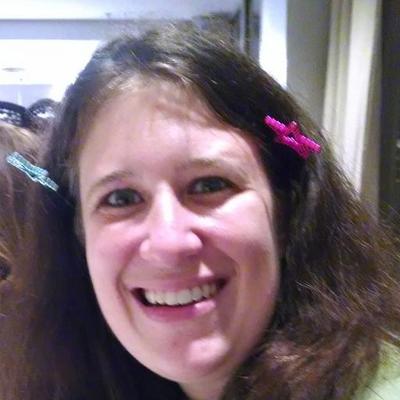 Elizabeth Leis Newman, Team Mentee
Elizabeth is a writer, reader and animal lover. She is the Senior Editor at McKnight's Long-Term Care News (ask her anything about Medicaid or incontinence), and a Northwestern University graduate. A native of Virginia, she lives in Chicago with her husband and four cats.
Krista Merle, Team Mentee
Krista was raised on farm work and good books. Her favorite genres are romance (time period less important than heat level; the hotter the better), fantasy, and noir crime. She's also read just about every biography on Henry VIII. When she's not writing or reading, she's playing with her brilliant, beautiful five-year old daughter, or working at the local newspaper. She currently resides in South Carolina, but her heart belongs to northern New Jersey.
Laura Heffernan, Team Mentor
Laura is a California-born women's fiction writer, represented by Michelle Richter at Fuse Literary. One Saturday morning when she was four or five, Laura sat down at the family's Commodore 64 and typed out her first short story. She's written both fiction and non-fiction ever since. Laura also works as a freelance editor and interns for a super cool literary agent.
When she used to have spare time, Laura enjoyed travel, baking, board games, and new experiences. She lives in the northeast, freezing like the true California girl she is, with her amazing husband and two furry little beasts. Her fuzzy sock collection is becoming impressive, but she is still much happier in flip-flops.