Pitch Madness is a contest where you can win a request from one or more amazing agents. To get all the rules, see the Pitch Madness Page.
The submission window will be open from 12:01 AM EST until 11:59PM EST on February 24. There is no limit of how many entries will be accepted. Please note: All entries sent before or after the allotted times will be deleted.
Sixty finalists move to the agent round. Pitch Madness will accept Middle Grade, Young Adult, New Adult, and Adult completed and polished fiction, novel length manuscripts only. No non-fiction. One entry per writer.
For details about the contest and how to enter, go to Announcing Pitch Madness 2017…Candyland Edition! 
Good luck! All the twitter fun will be happening on the hashtag #PitchMadness!
And here are the 2017 Pitch Madness agents! 
Lara Perkins – Andrea Brown Literary
Twitter | Andrea Brown Literary
Lara represents authors and illustrators of picture books, middle grade, and young adult fiction. She has been with Andrea Brown since 2010 and is also the agency's Digital Manager.
In picture books, Lara is actively seeking picture book author/illustrators who bring unique perspectives to their work, particularly perspectives that have been historically underrepresented in children's literature. She is drawn to bold art, a playful use of media and format, and kid-appealing humor.
In middle grade, Lara is drawn to fresh, unexpected fantasy and light fantasy, clever mysteries, and vivid contemporary realistic fiction, all with a strong sense of place and exceptional character development. Character-driven humor always catches her eye, and she loves friendship stories (especially friendship "break up" stories), multicultural family stories, and non-traditional family structures.
In young adult, Lara is seeking transformative, page-turning, character-driven fiction in any genre: fantasy, science fiction, contemporary realistic, historical, mystery, etc. She gravitates towards an unexpected premise that makes her do a double take (example: assassin nuns!), an evocative and richly described setting, and fully realized, complex characters. She's looking for authors who wield language intentionally, and manuscripts that she can't put down because she's swept up in the high stakes, the compelling voice, the original world building, and/or the character-driven humor. As a more specific wish, Lara grew up in Los Angeles and would love to find a middle grade or young adult novel set in the real, diverse LA (not Hollywood).
Heather Flaherty – The Bent Agency
Twitter | The Bent Agency
Heather Flaherty represents children's, middle-grade, and young adult fiction and non-fiction, as well as select adult fiction and non-fiction.
From Heather: I grew up in Massachusetts, between Boston and the Cape, and worked in New York City as a playwright during college. After a lot of country-hopping in my early twenties, I began my publishing career in the editorial department at Random House UK. I then became a young adult and children's literary scout, advising foreign publishers and Hollywood on the next big books. Now, as an agent, I'm thrilled to focus on helping authors find that same success.
I'm looking for YA fiction across the board, especially issue-related YA with humor and heart—but not depressing or mopey. I also love hard, punchy contemporary YA that doesn't hesitate when it comes to crazy! I want to see contemporary stories with sci-fi or fantasy elements, as well as straight-up YA fantasy. I'm also a sucker for clever retellings of classic fairytales, myths, and folklore. Finally, I'm looking for really good horror and ghost stories—not gory for gory's sake, but dark, twisted, and even lovely. The one thing I love above all else in a YA novel is a strong and specific character voice: a real person, not another "everygirl."
As for middle-grade, I want it stark, honest, and even dark; contemporary or historical, as long as it's accessible. Coming-of-age stories, dealing-with-difficulty stories, witness stories about adult issues seen through a child's eyes, anything that makes you want to hold the narrator's hand… for your own comfort, as well as theirs. These stories can have magical or fantasy elements as well.
And on the adult side, I'm looking for female-centric thrillers and commercial women's fiction with solid storytelling and strong voices. I'm also always on the lookout for fantastic upmarket projects that bridge the gap between commercial and literary lists.
Kari Sutherland – Bradford Literary Agency
After a decade of experience in publishing from the editorial side, Kari joined the Bradford Literary Agency in 2017. Previously at HarperCollins Children's Books, she has worked with a talented roster of writers including #1 New York Times bestselling authors Victoria Aveyard and Sara Shepard. She is open to all children's genres, women's fiction, sci-fi/fantasy, magical realism, psychological thrillers, historical dramas, and select non-fiction. Kari is not seeking: horror, romance, erotica, memoir, cookbooks, business, spiritual/religious, poetry, or screenplays. You can find her on Twitter: @KariSutherland and her full submission guidelines on www.bradfordlit.com.
 Rena Bunder Rossner – Deborah Harris Agency
Twitter | DHA
In general, I represent Literary Fiction, Historical Fiction, Thrillers, Upmarket Women's Fiction, Science Fiction and Fantasy. I am always looking for Young Adult Fiction, Middle Grade Fiction and Picture Books. I am open to representing Non-Fiction and Cookbooks, but it would have to be the right project for me – I love Science Writing and Literary Non-Fiction.
I am desperately seeking Middle Grade! I am also very much looking for Picture Books. I am always looking for beautiful literary fiction.
I'm a poet, and I think the best novelists were poets first, so novels in verse, novels with poetic language and writing, are totally things I am always looking for.
I am very interested in representing Fantasy and Science Fiction of all types, I am always looking for Israeli and Middle Eastern Science Fiction and Fantasy, and also SciFi/Fantasy with Jewish content and themes. This includes Adult/Middle Grade/Young Adult Science Fiction and Fantasy.
I also represent Young Adult contemporary novels. I would love to find a New Adult or Adult novel written about the Israeli army (LGBQT also!) I would love to represent historical fiction set in Ancient Israel, or historical fiction with Israeli/Jewish content and themes – for Adults/Middle Grade/Young Adult.
I love all types of historical fiction, in all genres. I'd love to see literary novels set in the Middle East – historical fiction, fantasy, and especially multicultural romances.
Amy Bishop – Dystel, Goderich, & Bourret
Twitter | DG&B
Amy Elizabeth Bishop joined Dystel, Goderich & Bourret after being a DG&B intern in the summer of 2014 and then continuing to hang around until after she graduated from SUNY Geneseo with a degree in Creative Writing. She grew up in upstate New York and has now made the traitorous switch to downstate living. Reading-wise, she is interested in both commercial and literary women's fiction, fiction from diverse authors, historical fiction, and contemporary YA. In terms of nonfiction, she's compelled by personal narratives, biographies, and anything with strange facts. She is also a poet and reads for The Rumpus in her spare time.
Amy wants to see more…commercial women's fiction and romance.
Lindsay Mealing – Emerald City Literary Agency
Twitter | Emerald City
Lindsay has been writing stories since she could first hold a pencil. It wasn't until she sat down to edit a manuscript for the first time she realized her true love was not on the writing side of the publishing industry, but the business side. She began interning for Mandy in early 2015 and quickly realized agenting was what she wanted to do forever more.
Lindsay is a self-proclaimed  nerd, loving everything science fiction and fantasy – from epic tomes to gaming. She fell head over heels with the SFF genre when she read KUSHIEL'S DART by Jacqueline Carey (she even has Phedre's marque tattooed on her back).
Erin Harris – Folio Jr.
Twitter | Folio Jr. 
From Erin: I'm an agent who loves to champion the careers of debut and established authors.  I represent YA, literary and upmarket commercial fiction, and narrative non-fiction.
My life in publishing began in 2007 when I interned for the literary agent William Clark of WM Clark Associates.  In 2008, I joined the Irene Skolnick Literary Agency, where I first experienced the thrill of advocating for books I believed in and writers I admired.
Early on, it became apparent to me that there was a need for agents who could think like writers.  I'd studied literature at Trinity College (Hartford, CT), but I was eager to hone my creative and editorial skills. This desire led me to pursue an MFA in Creative Writing at The New School.  I now see myself as a kind of interpreter, an agent conversant in both the language of the writer and the language of the industry, whose job it is to help you navigate publishing's shifting landscape.
Outside of the office, I'm an active participant in New York's literary community.  I'm a member of PEN American Center and Women's Media Group, as well as a founder and host of H.I.P. Lit, a literary event series based in Brooklyn.
Penelope Burns – Gelfman Schneider / ICM Partners
Twitter | Gelfman Schneider
Penelope Burns is the newest member of Gelfman Schneider/ICM Partners. She came to the agency as an intern after graduating from Colgate University and attending the Denver Publishing Institute in 2012. Currently, as an agency assistant, Penelope is looking to a build a list of her own. She is interested in Literary and Commercial fiction and non-fiction, as well as a variety of Young Adult and Middle Grade.
Andrea Somburg – Harvey Klinger Literary Agency
Twitter | Website | Harvey Klinger
A literary agent for over fifteen years, Andrea Somberg represents a wide range of fiction and nonfiction, including projects for adult, young adult and middle grade audiences.  Previously an agent at the Donald Maass Agency and Vigliano Associates, she joined Harvey Klinger Literary Agency in the spring of 2005. Her clients' books have been NYTimes and USABestsellers, as well as nominated for The Governor General's Award, the Lambda Award, the Mythopoeic Fantasy Award and the VCU Cabell First Novelist Award.  Andrea also teaches courses for MediaBistro and Writers Digest, on topics such as nonfiction, memoir, mystery and thrillers, fantasy and sf.  Her client list is quite full, however she is always actively looking to take on new authors who write in the following categories:  Fiction: literary, commercial, book club fiction, romance, thrillers, mystery, paranormal, fantasy, science fiction, young adult, new adult, middle grade. Nonfiction: memoir, narrative, popular science,  pop-culture, humor, how-to, parenting, self-help, lifestyle, travel, interior design, crafts, cookbooks, business, sports, diet, health & fitness.
Whitley Abell – Inklings Literary Agency
Whitley Abell is an editorial agent, supporting her authors through all stages of the writing and publication process. Her publishing career began as an intern with Carol Mann Agency and P.S. Literary Agency, and she also interned at Inklings Literary Agency before working her way up to agent. She holds a BA in English Literature, and a MAT in Secondary English Education, which means she can tell you everything there is to know about feminist literary theory and the Common Core Standards. When she's not agenting or daylighting as a content manager, she can typically be found slipping down rabbit holes of the literary and fandom varieties.
Whitley is currently building her client list and is actively seeking young adult, middle grade, and select commercial fiction. Strong female voices are near and dear to her heart, and she is particularly drawn to fresh retellings, diverse voices, flawed but (usually) well-meaning characters, and parts of the world she'll likely never see.
In commercial fiction, she is drawn to female-centric stories, whether contemporary or historical. She's looking for psychological thrillers à la Megan Abbott; upmarket women fiction à la Maria Semple and Emma Straub; lyrical historicals à la Kate Morton and Hannah Kent; and commercial chick-lit à la Sophie Kinsella, Rainbow Rowell, and Taylor Jenkins Reid. She is also looking for immersive magical fantasies on par with The Magicians and A Darker Shade of Magic.
In young adult and middle grade, her interests are quite broad. She welcomes queries for speculative/sci-fi, fantasy, contemporary, romance, historical, thrillers, and horror, and is particularly interested in light-hearted and high-concept contemporary, magical realism that borders on psychological thriller, and dark historical fantasies set at the dawn of the modern age. Number one on her wish list is a best friend break-up story—specifically, a contemporary YA told in the style of The Last 5 Years, or a humorous, heart-filled MG spin on Forgetting Sarah Marshall. She has a soft spot for trips abroad, mischief, boy humor, and the goofy guys and devout fangirls of the world.
She is not interested in angels, zombies, werewolves, vampires, dystopian societies, or steampunk.
Please NO picture books, poetry, screenplays, non-fiction, or genre romance, crime, mysteries, sci-fi, or epic fantasy for the adult market.
For more details, visit Whitley's Manuscript Wish List page here or check her Twitter feed for real-time #MSWL updates.
Stefanie Lieberman – Janklow & Nesbit Associates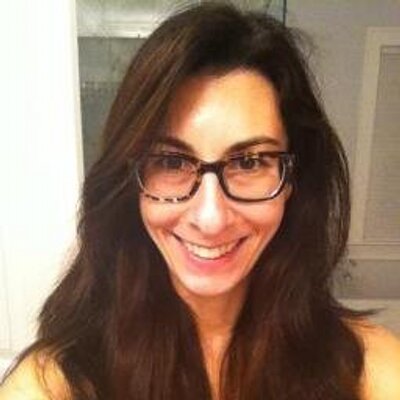 Twitter | Janklow & Nesbit
Senior Counsel, Literary Agent
Laura Biagi – Jean V. Naggar Literary Agency, Inc
Laura Biagi joined the Jean V. Naggar Literary Agency Inc. (JVNLA) in 2009. She is actively seeking young readers' fiction (YA, middle grade, and picture books), adult literary and upmarket fiction, and nonfiction. Manuscripts of particular interest to her include contemporary YA or MG with fresh, unforgettable characters, heart, humor, and/or gritty themes; smartly told YA or MG fantasy; magical realism and fairy tale retellings; speculative, surrealistic, or weird, quirky fiction; family sagas; novels of all stripes exploring social issues and cultural themes; unique historicals; and novels with psychological twists. Laura grew up in a small town in Kentucky and graduated from Northwestern University with a B.A. in creative writing and anthropology. Her writing background has honed her editorial eye and has driven her enthusiasm for discovering and developing literary talent.
Christa Heschke – McIntosh & Otis
CHRISTA HESCHKE graduated from Binghamton University with a major in English and a minor in Anthropology. She started in publishing as an intern at both Writers House and Sterling Lord Literistic, where she fell in love with the agency side of publishing. Christa has been at McIntosh and Otis, Inc. in the Children's Literature Department since 2009 where she is actively acquiring for all age groups in children's.
For YA, she is especially interested in contemporary, thriller/mystery, fantasy and horror. She looks for a compelling voice and a strong hook that will set a YA novel apart in the flooded market. She is open to all types of middle grade and especially enjoys adventure, mystery, and magical realism. For both YA and MG, she is interested in unique settings and cultural influences, interesting structure, complicated romances, diverse characters, sister or friendship-centric stories, and stories that feature artists of any kind. In picture books she is drawn to cute, funny stories (as opposed to sweet and quiet) that will grab kids as well as the occasional nonfiction biography on a subject whose story has yet to be told.
Christa is not looking for any Adult fiction or non-fiction, paranormal or dystopian at this time.
Save