This year we have an amazing lineup of agents participating in Pitch Wars 2016!
On November 3rd , the Pitch Wars agent round will go live for all the mentees, chosen by mentors on August 25th. November 3rd, we will post three separate posts by age category (MG, YA, NA/A), listing the mentees' 50 word pitch and the first 250 words of their manuscript. The agents will search from November 3-5 through the posts, find their favorites, and request them.
For those of you new to Pitch Wars, check out "Pitch Wars 2016 … all the details!". And come back tomorrow to find your perfect mentor at the Mentor Blog Hop, running July 20-August 3! PLEASE NOTE: This is the list of agents participating in the Agent Round in November. They are not mentors.
So check out the agents below and see what they're looking for most in a manuscript. They're listed in alphabetical order by the agency they work for. This post includes  A-J, and this afternoon's post includes J-Z.
So here they are . . . our Pitch Wars 2016 agents!
Amy Jameson – A+B Works
Website | Twitter
Represents:  MG, YA
Amy began her career in New York with esteemed literary agency Janklow & Nesbit Associates, where she launched Shannon Hale's career. She currently represents New York Times bestselling author Jessica Day George and a select crop of new authors. Amy loves children's literature, and is actively seeking Middle Grade and Young Adult projects.
Amy is actively seeking humorous MG, animal story MG, sweet YA love stories, feel-good contemporary YA, and YA and MG in lesser-explored time periods or cultures.
Melissa Edwards – Stonesong Literary Agency
Website | Twitter
Represents: YA, A
Melissa Edwards joined Stonesong as a literary agent in August 2016. Previously, she was a literary agent at the Aaron Priest Literary Agency, where she managed the foreign rights for a 40-year backlist. After graduating from Washington University in St. Louis and Vanderbilt Law School, Melissa began her career as a litigation attorney before transitioning into publishing. She is a tireless advocate for her clients and a constant partner during the publication process and beyond.
Melissa represents authors of children's fiction, adult commercial fiction, and select pop-culture nonfiction. She is looking for warm and timeless middle grade fiction and accessible young adult fiction. For adults, she is looking for fast-paced thrillers and smart women's fiction.
Jennifer Laughran – Andrea Brown Literary Agency
Website | Twitter
Represents: MG, YA
Jennifer Laughran is a Senior Agent at the Andrea Brown Literary Agency.  She represents books for Children and Young Adults. Some weekends she also hosts the terrific YA and Middle Grade events series at her local independent bookstore.
She's been at the agency since 2007, and in that time has sold hundreds of books to publishers. She considers agenting to be something of a natural extension to what she was doing as a bookseller, just on a more "meta" scale. She's an evangelist for her authors and illustrators, and loves to see their books well-published and in the hands of eager readers.
A note from Jennifer: At the moment I am only seeking Middle Grade and YA fiction. I love great writing, fresh, lively characters and stories I haven't heard before, especially if they can make me laugh AND cry. I'm actively looking for diversity in both the stories and authors I read and represent. Writers from marginalized groups are encouraged to query.
Brooks Sherman – The Bent Agency
Website | Twitter
Represents: MG, YA, A
Brooks Sherman represents picture books, fiction for young adult and middle-grade-readers, select literary and commercial adult fiction, and nonfiction in the areas of humor, pop culture, and narrative nonfiction.
He's seeking projects that balance strong voice with gripping plot lines. Stories that make him laugh earn extra points! His interest in adult fiction runs the gamut from literary to speculative (particularly contemporary fantasy rooted in realistic settings, horror, and magical realism), as well as historical and crime fiction. On the children's side, he's looking for middle grade fiction of all genres (but particularly fantasy adventure and contemporary), humorous projects from author-illustrators, and young adult fiction of all types except paranormal romance. He would especially love to get his hands on a creepy and/or funny contemporary young adult project.
Heather Flaherty – The Bent Agency
Website | Twitter
Represents: MG, YA, A
Heather Flaherty represents children's, middle-grade, and young adult fiction and non-fiction, as well as select adult fiction and non-fiction.
She's looking for YA fiction across the board, especially issue-related YA with humor and heart—but not depressing or mopey. She also loves hard, punchy contemporary YA that doesn't hesitate when it comes to crazy! She wants to see contemporary stories with sci-fi or fantasy elements, as well as straight-up YA fantasy. She's also a sucker for clever retellings of classic fairytales, myths, and folklore. Finally, she's looking for really good horror and ghost stories—not gory for gory's sake, but dark, twisted, and even lovely. The one thing she loves above all else in a YA novel is a strong and specific character voice: a real person, not another "everygirl."
As for middle-grade, she wants it stark, honest, and even dark; contemporary or historical, as long as it's accessible. Coming-of-age stories, dealing-with-difficulty stories, witness stories about adult issues seen through a child's eyes, anything that makes you want to hold the narrator's hand… for your own comfort, as well as theirs. These stories can have magical or fantasy elements as well.
And on the adult side, she's looking for female-centric thrillers and commercial women's fiction with solid storytelling and strong voices. She's also always on the lookout for fantastic upmarket projects that bridge the gap between commercial and literary lists.
Sarah LaPolla – Bradford Literary Agency
Website | Twitter
Represents: MG, YA, A
Sarah LaPolla joined Bradford Literary Agency as an agent in 2013. She had previously worked in the foreign rights department at Curtis Brown, Ltd., and became an associate agent there in 2010. Sarah received her MFA in Creative Writing (Nonfiction) from The New School in 2008, and has a B.A. in Creative Writing from Ithaca College.
Representing MG, YA, and Adult fiction, Sarah is especially drawn to the following genres: literary fiction, science fiction, magical realism, dark/psychological mystery, literary horror, and upmarket contemporary fiction. No matter the genre, Sarah is drawn to layered/strong characters with engaging voices. She seeks stories that evoke strong connections and novels that offer a wide range of emotions. Whether they write dark, gritty YA, light coming-of-age narratives, or edgy urban fantasy, Sarah's authors tend to reflect larger themes within a character-focused story, such as feminism, tolerance, religion, and challenging the status quo.
Sarah is not looking for: nonfiction, picture books, inspirational/spiritual novels, romance, or erotica.
Lana Popovic – Chalberg & Sussman
Website | Twitter
Represents: YA, NA, A

With an abiding love for dark themes and shamelessly nerdy fare—Battlestar Galactica and Joss Whedon are two of her great loves—Lana is looking for a broad spectrum of Young Adult and Middle Grade projects, from contemporary realism to speculative fiction, fantasy, horror, and sci-fi. For the adult market, Lana is interested in literary thrillers, horror, fantasy, sophisticated erotica and romance, and select nonfiction. An avid traveler, she has a particular fondness for stories set in Eastern Europe, the Middle East, North Africa, and Asia, although she also loves reading about American subcultures.
Pam Howell – D4EO Literary Agency
Website | Twitter
Represents: YA, NA, A
Pam Howell started her literary career as assistant to Laurie McLean, of Foreword Literary Agency, in early 2012. By April Pam was promoted to Associate Agent.In her first two years as an agent, Pam brokered 24 deals, with such publishers as Knopf, Scholastic, NAL, ACE, Grand Central, and others.
She joined D4EO in June 2014, where she will continue to build her list. She has a passion for genre fiction as well as MG, YA, and New adult fiction.
You can also find Pam at her personal website, Literary Viking.
Rena Bunder Rossner – The Deborah Harris Agency
Website | Twitter
Represents: MG, YA, NA, A
Rena is a graduate of Johns Hopkins University's Writing Seminars Program, where she double-majored in poetry and non-fiction writing. She studied at Trinity College, Dublin and holds an MA in History from McGill University in Montreal, Canada. She worked at bookstores in four countries, has written extensively for The Jerusalem Report and The Jerusalem Post, and worked in PR, grant-writing, and website development at The Jerusalem Foundation. She is a writer of both fiction and poetry as well as the author of the cookbook EATING THE BIBLE, which has been translated into five languages.
Rena is interested in representing Science Fiction, Fantasy and Speculative Fiction in all genres, Adult Literary and Contemporary Fiction especially Upmarket Women's Fiction, Historical Fiction and Thrillers. She is also actively seeking Young Adult, Middle Grade and Picture Books.
Stacey Donaghy – Donaghy Literary Group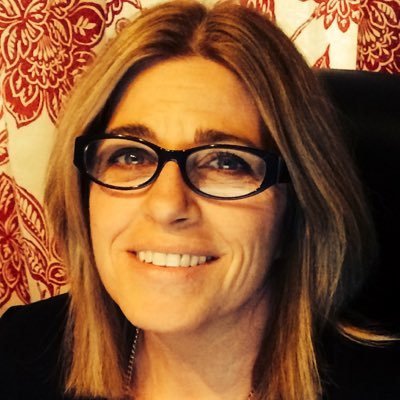 Website | Twitter
Represents: MG, YA, A
Stacey Donaghy is a literary agent and the founder of the Donaghy Literary Group, previously an agent with the Corvisiero Literary Agency in New York.  She loves discovering new voices and works with writers to build long-term careers. Her client projects have sold to Publishing Houses such as Harpercollins, Simon and Schuster, Hachette Book Group USA, Sourcebooks, Kensington, Entangled and others. Stacey represents NY Times, USA Today, and Amazon Bestselling Authors, as well as Authors who have been nominated or have won awards for various works.
In fiction, Stacey is looking for romantic suspense, contemporary romance, thriller and diverse stories that highlight different cultures or LGBTQ subject matter, as well as young adult and middle grade with quirky and memorable characters.
She is not interested in receiving, sci-fi, fantasy, dystopian, paranormal, supernatural, historical or literary fiction.  No picture books, non-fiction,  textbooks, self-help, screenplays, Christian fiction or cookbooks.
To learn more about Stacey's manuscript wishlist and Donaghy Literary Group visit: Donaghy Literary  |  #MSWL  |  Stacey on Twitter
Caitlin McDonald – Donald Maass Literary Agency
Website | Twitter
Represents: MG, YA, A
Caitlin McDonald joined DMLA in 2015, and was previously at Sterling Lord Literistic. She represents adult and young adult speculative fiction, primarily science-fiction, fantasy, horror, and related subgenres, as well as contemporary fiction about geeky characters. She also handles a small amount of nonfiction in geeky areas, with a focus on feminist theory/women's issues and pop culture. Caitlin grew up overseas and has a BA in Creative Writing from Columbia University.
Looking for:
– All SF/F fiction for adult, YA, and MG, especially secondary world fantasy and alternate history
– Genre-bending or cross-genre fiction, and stories that examine tropes from a new angle
– Diversity of all kinds, including (but not limited to) race, gender, sexuality, and ability, in both characters and worldbuilding
Stacey Glick – Dystel & Goderich Literary Management
Website | Twitter
Represents: MG, YA, A
Stacey Kendall Glick, Vice President, joined DGLM in 1999 after working in film and television development for five years. Following a number of internships in the entertainment business, her first job after college was at PolyGram Filmed Entertainment, where she looked for book projects to be adapted into feature films. Next, she worked as a story editor at Hearst Entertainment, where she scouted material for television movies. Stacey grew up just outside of Manhattan and is a former child actress who appeared on television, in theater, and in feature films. She now lives in New Jersey with her husband and four daughters (the youngest are identical twins), and enjoys cooking and baking, sipping cocktails, taking pictures, shopping, theater, going to Mets games and eating chocolate, cheese and spicy tuna hand rolls (not necessarily in that order) when she can find the time. She has a wide-ranging and eclectic client list, and is interested in many subjects, including (but not limited to) on the adult side: narrative nonfiction including memoir, parenting, cooking and food, psychology, science, health and wellness, lifestyle, current events, pop culture, and select adult contemporary fiction. And on the children's side: YA, middle grade, nonfiction, and picture books. Stacey is a member of the AAR and is a council member of the Rutgers University Council on Children's Literature (RUCCL.org).
Jim McCarthy – Dystel & Goderich Literary Management
Website | Twitter
Represents: MG, YA, A
Jim McCarthy interned for DGLM while studying urban design at New York University. Upon graduating in 2002, Jim realized he would much rather continue working with books than make the jump (as he had originally intended) to the field of city planning. As an avid fiction reader, his interests encompass both literary and commercial works in the adult and young adult categories. He is particularly interested in literary women's fiction, underrepresented voices, mysteries, romance, paranormal fiction, and anything unusual or unexpected. In addition to fiction he is also interested in narrative nonfiction, memoir, and paranormal nonfiction. Jim was raised just outside of NYC and currently lives in Manhattan.
Elizabeth Kaplan – The Elizabeth Kaplan Literary Agency
Website | Twitter
Represents: YA, A
Elizabeth has represented numerous critically acclaimed and best-selling authors throughout her 20-year career as a literary agent. She is known for the sharp insights and editing skills she brings to the development of successful projects and authors' careers.  She works tirelessly to connect individuals, and to find the right home for each project.
After graduating from the University of Michigan, Elizabeth moved to New York City and began her publishing career as the assistant to Jim Silberman, the founder of Summit Books. Elizabeth worked as an editor at Summit for three years before moving on to assist another publishing legend, the literary agent Sterling Lord. Before beginning her own agency in 2002, she worked as an agent at Sterling Lord Literistic, and the Ellen Levine Agency.
Elizabeth's main areas of focus include: literary fiction, young adult fiction, narrative nonfiction (especially issue-based books), history, biography, food writing and cookbooks and memoir.
Mandy Hubbard – Emerald City Literary Agency
Website | Twitter
Represents: MG, YA, Romance
Emerald City Literary represents picture books, middle grade, young adult, children's nonfiction, romance, and  science fiction & fantasy. We welcome submissions about LGBTQ themes and diverse characters and by traditionally underrepresented authors.
Emerald City Literary Agency launched at the end of 2015, by agency founder Mandy  Hubbard.
Mandy began her publishing career on the other side of the desk–as an author. Her debut novel, Prada and Prejudice, was published by Penguin's Razorbill books imprint in 2009, and went on to appear in TIME magazine and Entertainment Weekly. She has since written 10 other novels, published by Harlequin, Flux, and Bloomsbury. Her work has been translated into a half dozen languages and optioned for film.
Soon, Mandy found that she was just as drawn to the business side of publishing as she was the creative one. She considered a career as a literary agent, and tested the waters by interning for an established New York City agency. The internship confirmed she'd found her passion, and soon after she sought out an agency interested in adding a new agent to their roster.
Mandy joined D4EO Literary Agency in February of 2010, where she began building her list. A few months later she sold her first book in a 4-way auction. The following year, she brokered her first six figure deal. By the end of 2015 she'd sold nearly 70 novels to major publishers, and was ready to launch Emerald City Literary Agency.
Mandy still juggles writing with agenting, and wouldn't want it any other way.
Lindsay Mealing – Emerald City Literary Agency
Website | Twitter
Represents: YA, A
Lindsay Mealing is a junior agent at Emerald City Literary Agency. Lindsay represents Science Fiction, Fantasy and YA. She does not rep middle grade, non-fiction, short fiction or adult fiction outside the science fiction and fantasy genres.
Lindsay's wish list: intrigue, espionage, politics – think fantasy TUDORS, dark  fantasy, space opera, epic sci-fi/fantasy with huge stakes and strong world building, urban fantasy with a fresh, unqiue feel (no paranormal romance, no vampires or werewolves), morally grey stories and characters, gothic horror, near-future sci-fi, beautiful literary stories that will make me cry, historical fantasy, dark, twisty contemporary YA, anti-heroes/heroines, fantasy romance.
Ammi-Joan Paquette – Erin Murphy Literary Agency
Website | Twitter
Represents: MG, YA
Joan is a Senior Agent with EMLA, working from her home office in Massachusetts. She represents all forms of children's and young adult literature, but is most excited by a strong lyrical voice, tight plotting with surprising twists and turns, and stories told with heart and resonance that will stand the test of time.
An EMLA client herself, Joan is also the author of numerous books for children, most recently the picture books Ghost in the House(Candlewick, 2013) and Petey and Pru and the Hullabaloo (Clarion, 2013), and the novels Paradox (Random House, 2013) and Rules for Ghosting (Walker, 2013).—Her next novel, Princess Juniper of the Hourglass, is forthcoming from Philomel in July 2015. When she is not on the phone, answering email, or writing, you will most likely find Joan curled up with a book. Or baking something delicious. Or talking about something delicious she's baked. Really, after books and food, what else is there worth saying?
Evan Gregory – The Ethan Ellenberg Literary Agency
Website | Twitter
Represents: MG, YA, A
Evan Gregory began at the agency in 2008 as an Assistant. He is accepting clients, for more information see his AAR Proflie or visit him on Twitter.
Annie Hwang – Folio Literary Management
Website | Twitter
Originally from Los Angeles, Annie first worked in journalism before moving to New York to pursue her love of book publishing. Since joining Folio Literary Management she has had the pleasure of working with both debut and seasoned authors alike.
From Annie: Currently, I'm on the hunt for a sweeping narrative in which high concept and voice are woven into a captivating and atmospheric story. I gravitate towards literary and upmarket fiction with commercial appeal, and I'm particularly drawn to braided narratives and layered plots, complex characters with deep emotional resonance, and anything with a cultural element. Rich historical fiction occupies a strong place in my heart, whether literary or bookclub. I am especially attracted to stories with family sagas that span generations or stories that feature women of a time long past, uniting around a common spatial, cultural, or emotional theme. I also seek visceral literary thrillers that have a psychological or emotional bent, especially those that depart from the norm of the genre, both in tone and concept.
The most important thing to me, beyond concept or pitch, is gifted storytelling. I am looking for writers that can make me hold my breath, make my heart soar, or entice me deep into a well-built world in the space of a few sentences. In short, I am looking for exceptional literary and book club fiction that stretches its genre to new heights, something more compelling than your everyday, run-of-the-mill novel, particularly those with strong potential for film adaptation. I'm also open to fresh, smart, well-branded nonfiction in the areas of pop science, pop culture, diet/health/fitness, food, lifestyle, narrative non-fiction, and humor.
If your manuscript can immerse me in its world until the last word, and leave me thinking about the story for weeks after or if you have an established platform/brand that you'd like to expand with books, then please read my submission guidelines. I would love to hear from you.
Books I can't stop thinking about: THE ATOMIC WEIGHT OF LOVE by Elizabeth Church, COLD MOUNTAIN by Charles Frazier; BURIAL RITES by Hannah Kent; A SHORT HISTORY OF NEARLY EVERYTHING by Bill Bryson; WHY NOT ME? by Mindy Kaling; EVERYTHING I NEVER TOLD YOU by Celeste Ng; AMERICANAH by Chimamanda Ngozi Adichie
Erin Harris – Folio Literary Management
Website | Twitter
Erin Harris is a literary agent at Folio Literary Management who represents literary and book club fiction (on the adult side) and contemporary and speculative YA (on the children's side). She's particularly drawn to stories with an international scope and is committed to representing diverse voices; she likes books with mystery and suspense in their DNA; novels with a historical element; inventive retellings of classic tales; and novels that include a touch of magic or the fantastic.
Erin champions the careers of both debut and established authors, bringing a strong editorial eye and hands-on approach to her agenting practice.  She received an MFA in Creative Writing from The New School and co-curates H.I.P. Lit, a literary event series based in Brooklyn.  To learn more about her agenting practice, please visit her page on Folio's website.
Victoria Marini – Gelfman Schneider
Victoria Marini can be found online at www.victoriamarini.com. She began taking on clients in 2010, and she has begun to build her own client list which includes literary fiction, commercial fiction, pop-culture non-fiction, young adult and middle grade fiction. She is very interested in acquiring engaging Literary fiction and mysteries / suspense, commercial women's fiction ( suspense, mystery, thriller, magical realism & fantasy), and Young Adult (contemporary and sci-fi/fantasy, ). Above all, she is looking for anything with an engaging voice, compelling narrative and authentic characters.
The second half of our Pitch Wars Agents will be hosted this afternoon!
We appreciate our Pitch Wars 2016 agents for taking the time to come to the agent round and support the Pitch Wars community. Please use this opportunity to get to know them and thank them on twitter. And come back tomorrow for the Pitch Wars Blog Hop! There's going to be a fun surprise!
Save