This year we have an amazing lineup of agents participating in Pitch Wars 2016!
On November 3rd , the Pitch Wars agent round will go live for all the mentees, chosen by mentors on August 25th. November 3rd, we will post three separate posts by age category (MG, YA, NA/A), listing the mentees' 50 word pitch and the first 250 words of their manuscript. The agents will search from November 3-5 through the posts, find their favorites, and request them.
For those of you new to Pitch Wars, check out "Pitch Wars 2016 … all the details!". And come back tomorrow to find your perfect mentor at the Mentor Blog Hop, running July 20-August 3! PLEASE NOTE: This is the list of agents participating in the Agent Round in November. They are not mentors.
So check out the agents below and see what they're looking for most in a manuscript. They're listed in alphabetical order by the agency they work for. This post includes  A-J, and this afternoon's post includes J-Z.
So here they are . . . our Pitch Wars 2016 agents!
Victoria Selvaggio – Jennifer De Chiara Literary Agency
Website | Twitter
Represents: MG, YA, A
With a strong background in business ownership, Victoria A. Selvaggio comes to The Jennifer De Chiara Literary Agency as an Associate Agent with over 6 years of actively working as a volunteer and Regional Advisor for SCBWI Northern Ohio.  Drawn to the publishing scene first as an author writing all genres, with her most recent publication in the 2015 Children's Writer's and Illustrator's Market, Vicki's passion for honing the craft carried over into reading manuscripts for the agency. Currently, she is excited to read compelling manuscripts that will resonate with her long after she's done.
A note from Vicki: I am currently looking for lyrical picture books, middle grade and young adult fiction, new adult, mysteries, suspense, thrillers, paranormal, fantasy, narrative nonfiction, adult fiction but find I'm especially drawn to Middle Grade and Young Adult. I especially love thrillers and all elements of weird, creepy stuff. If it's out of the box, and it will make me think and think, long after I'm done reading, send it to me! On the flip side, I yearn for books that make me laugh, cry and wonder about the world.
Renee Nyen – KT Literary

Website |  Twitter
Represents:  YA, A
Renee Nyen: Several years in the editorial department at Random House's Colorado division provided Renee with the opportunity to work with bestselling and debut authors alike. After leaving Random House, she came to KT Literary in early 2013. She loves digging into manuscripts and helping the author shape the best story possible. Though this is great for her profession, it tends to frustrate people watching movies with her. With a penchant for depressing hipster music and an abiding love for a good adventure story, Renee is always looking for book recommendations. Even if that means creeping on people reading in public. Which she does frequently. She makes her home in Arizona with her husband, and their two children.
Hannah Fergesen – KT Literary
Website |  Twitter
Represents:  YA, A
Hannah Fergesen: Before settling in New York City, Hannah worked and went to school in Denver, where she obtained her degree in Writing for Film and Television. Opportunities in New York presented themselves before she could run off to LA, and she course corrected her career toward publishing, a dream of hers since childhood. After stints as a remote intern for a well-known agent, a bookseller at the famous Books of Wonder, an intern at Soho Press, a literary assistant at Trident Media Group, and a freelance editor working with well-known authors, Hannah joined KT Literary in 2016. Hannah is a proud geek and TV junkie, with an all-consuming love for Doctor Who, Harry Potter, and anything created by Joss Whedon. With her background in film and television, she is attracted to stories with strong visuals and sharp dialogue, whether presented in edgy speculative or contemporary YA and MG fiction, or dark and lyrical speculative adult fiction.
Amy Cloughley – Kimberley Cameron & Associates
Website | Twitter
Represents:  A
Amy Cloughley seeks authors with unique, clear voices who put forth smart, tightly-written prose. She is actively building her client list with both debut and veteran writers.
She enjoys literary and upmarket fiction of all types in addition to commercial—including well-researched historical and well-told women's fiction. She also loves a page-turning mystery or suspense with sharp wit and unexpected twists and turns. She has a soft spot for distinctive, strong, contemporary characters set in small towns. Amy always looks for an unexpected story arc, a suitable pace, and a compelling protagonist.
She will also consider a travel or adventure memoir. She is not currently focusing on military/government thrillers, fantasy, or YA projects.
Amy has studied creative writing, journalism, and literature and holds a B.S. in magazine journalism. She worked in editorial and marketing roles in magazine publishing and corporate business before shifting her professional focus to her lifelong love of books. She leverages her background in both words and business to benefit her clients.
Melissa Jeglinski – The Knight Agency
Website | Twitter
Represents: MG, YA, A
A graduate of Clarion University of Pennsylvania, where she majored in English with a writing concentration, Melissa began her career as an editor with Harlequin Enterprises. Looking to work with a variety of authors and genres, she joined The Knight Agency in 2008.
With over two decades experience in the publishing industry, Melissa has fostered her clients to National prominence including a recent Newbery Honor. She is a member of RWA and AAR. Melissa is currently seeking projects in the following areas: Romance (contemporary, category, historical, inspirational) Young Adult, Middle Grade, Women's Fiction and Mystery.
Rachel Brooks – L. Perkins Agency
Website | Twitter
Represents:  YA, A
Before joining the L. Perk ins Agency, Rachel worked as an agent apprentice to Louise Fury. In addition to her industry training, Rachel has a business degree and graduated summa cum laude with a BA in English from Texas A&M University-CC.
She is excited about representing young adult fiction, as well as sexy adult romances. In YA, she's looking for authentic voices and memorable characters. In romance, she loves swoon-worthy heroes and determined heroines.
She's a fan of both print and ebooks and has a soft spot for marketing savvy writers. Please check her personal website for the most current information.
Leon Husock – L. Perkins Agency
Website | Twitter
Represents:  YA, A
Prior to joining the L. Perkins Agency, Leon was an associate agent at Anderson Literary Management. He has a BA in Literature from Bard College and attended the Columbia Publishing Course.
Leon is actively building his client list.
He has a particular interest in science fiction & fantasy, young adult and middle-grade novels filled with strong characters and original premises, but keeps an open mind for anything that catches his eye.
He is also looking for historical fiction set in the 20th century, particularly the 1980s or earlier.
Tamar Rydzinski – Laura Dail Literary Agency
Website | Twitter
Represents: MG, YA, A
Tamar Rydzinski worked at Sanford J. Greenburger Associates prior to joining the Laura Dail Literary Agency. She graduated from Yeshiva University in 2003 with a major in literature and a minor in business.
Tamar is interested in anything that is well-written and has great characters. A fantastic query letter is essential. "You need to make me want to read your book, and be excited to read it," she says, "with those first couple of paragraphs."
Caitie Flum – Liza Dawson Associates Literary Agency

Website | Twitter
Represents: YA, NA, A

Caitie is looking for commercial and upmarket fiction with great characters and superb writing, especially historical fiction, mysteries/thrillers of all kinds, romance, and book club fiction.
Caitie is also looking for Middle Grade, Young Adult and New Adult projects, particularly romance, historical fiction, mysteries and thrillers, science fiction and fantasy and contemporary books with diverse characters.
In nonfiction, she is looking for memoirs that make people look at the world differently, narrative nonfiction, especially history, that's impossible to put down, books on pop culture, theater, current events, women's issues, and humor.
Jennifer Johnson-Blalock – Liza Dawson Associates Literary Agency
Website | Twitter
Represents: MG, YA, A
Jennifer is seeking commercial and upmarket fiction, especially thrillers/mysteries, women's fiction, contemporary romance, young adult, and middle grade.
While she'd be happy to receive queries for works in any of those broad areas, Jennifer is especially interested in the following:
highly readable books rooted in psychology or sociology that use memorable research (the kinds of details you'd whip out at cocktail parties) to explain why we act and think the way we do
politically minded issue books that put hot-button items like education into a realistic, holistic context or Washington insider narratives
history that's quirky (THE SECRET HISTORY OF WONDER WOMAN) or has particular relevance to today's issues (ON IMMUNITY)
works situated in the classical dance world, indie/alternative music world, contemporary art world, or Hollywood at any point in history–working in the entertainment industry didn't manage to squelch Jennifer's enthusiasm for it
books that help you figure out how to do life better (THE HAPPINESS PROJECT; THE LIFE-CHANGING MAGIC OF TIDYING UP)
all things football and basketball–Jennifer graduated from UT the year Vince Young brought home the National Championship, and her family in Oklahoma City never misses a Thunder game
chronicles of unique communities like competitive Scrabble players
cookbooks that tell a story about the person writing the book or the food itself, research-based health/diet books with programs that sane people would actually follow, or accessible books about wine or cocktails that strive to make reading about it as fun as drinking it
food memoirs or novels that take the reader behind the scenes in a fresh way like SOUS CHEF–being VIPed at French Laundry is a recurring fantasy of Jennifer's
thrillers with a literary bent à la Tana French, with an outsider protagonist who stumbles into a conspiracy like THE PELICAN BRIEF, or with a psychological focus and an unreliable protagonist (SISTER)
smart, upmarket women's fiction in the vein of J. Courtney Sullivan or commercial women's fiction like Emily Giffin's that subverts common tropes
contemporary, realistic young adult with a strong voice and compelling characters (Nina LaCour; Stephanie Perkins; Leila Sales)
middle grade or young adult nonfiction, particularly narrative history books about lesser known women or people of color
absolutely any sort of book with a strong feminist slant
When she's not reading, Jennifer enjoys film, food, and travel.
Liza Flessig – Liza Royce Agency
Website | Twitter
Represents: MG, YA, A
Liza Fleissig, with her partner Ginger Harris-Dontzin, opened the Liza Royce Agency (LRA) in early 2011. Their goal was, and remains, to represent authors in all stages of their careers, from the most established to those developing their craft, as well as debuts. Both former partners in NYC based litigation law firms, Liza and Ginger bring a combined 40 years of negotiating experience to the field. This background, along with connections rooted in publishing, movies and television, allowed them to focus and build on a referral based clientele.
From picture books through adult projects, fiction and non-fiction, LRA welcomes strong voices and plot driven works. Their inaugural books became available in stores January 2013.  Their first was an Edgar nominee, another was an Indie Next Pick, and two others were optioned for film. LRA's success began right out of the gate.
Here's to more great books!
Christa Heschke – McIntosh & Otis
Website | Twitter
Represents:  MG, YA
Christa is looking for books that any child reader can see themselves in. Books with authentic characters with diverse backgrounds and beliefs are at the top of her list. She wants to represent books about kids dealing with real issues that are relatable and important to them.
In YA, Christa likes contemporary of all types, light contemporary romance, humorous YA (think MTV's Awkward), mystery, thriller, horror (she loves all things creepy!), YA contemporary sister story or platonic boy girl friendship story. She wants something that tackles our society's fascination with celebrity and fame (think The Bling Ring), stories with musicians (from band geeks to kids in rock bands and orchestras), mystery/suspense (think Veronica Mars, The Lying Game or Gone Girl), high-stakes thrillers (I Know What You Did Last Summer-Lois Duncan, Slide-Jill Hathaway, Mind Games–Kiersten White ).
Some fantasy/sci-fi (all types, but must stand out from what's currently on shelves. No werewolves, vampires or shapeshifters please.)  I love a unique world with amazing world-building. Modern-day fairytale/folklore/myth re-tellings (especially those with a twist). Think Heather Dixon's Entwined. Historical fiction with a compelling voice and hook. I would LOVE to see something like the TV series Reign on the CW (think Gossip Girl meets The Tudors) or Downton Abbey. She likes historical set in England or if in the US she likes the Roaring 20's-1950's especially.  She thinks a murder mystery set in this time-frame would be cool. The only time period she's not really drawn to is Revolutionary War America, but if it's good enough she'll consider any time period or location.
Horror (think eerie and creepy like Anna Dressed in Blood or The Fatal Frame video game series). Gothic horror is a big love of hers. Anything set in a strange small town a la Bone Gap. Anything with a vivid, unique setting (Morocco, Thailand, Alaska, Nepal, the jungle of the Amazon etc. etc.). A road trip story or school trip abroad type story (can you see she loves to travel?!). FORBIDDEN ROMANCE! She loves a good forbidden romance. It could be between two people of different faiths who have to date within their faith, teens who aren't allowed to date at all and fall in love, opposites falling in love, the bad boy and the good girl. etc. etc. Light sci-fi ala Wayward Pines or space opera like Firefly/Serenity. Time travel! She's a big Outlander fan but is looking for something out of the oridinary here. Not looking so much for someone going back in time to save the world or change history. Secrets. Anything dealing with juicy, hard to keep secrets. It could be a secret society, a cult, a secret kept from friends/siblings/romantic interest or even from themselves. Unreliable narrators ala We Were Liars. Twists and turns. Anything with carnivals, circuses and freakshows especially if it has a dark or magical tint to it. The Night Circus is a favorite of mine. Novels set in the romantic, steamy, beautiful south. Novels dealing with weight/body issues. Anything else with a good voice and strong story. I am certainly open to other genres!
In MG, Christa wants adventure, magical realism, fantasy, coming of age, contemporary, mystery, humor. She is very actively looking in this age-range.  Something with a  musical element ( a kid who is in band, sings, loves music). Stories about kids who are considered different or have a hard time fitting in. Top of her MG wish list: A good, light contemporary coming of age, sister or friendship story, a fun MG mystery or humorous contemporary, creepy, ghost story. She'd also love a beautifully written, emotional, literary story. She's very selective when it comes to books featuring animal protagonists, but is open to it, as long as the voice is strong. She always loved The Wind in the Willows. Though she does like a good story featuring realistic animals i.e. Ring of Endless Light. She LOVES dolphins, any kind of animal rescue story etc.
**For all age groups she'd LOVE to see some multi-cultural stories or novels that take place in unique settings (outside of NYC, LA, Chicago, the Pacific Northwest and other common places).
 Patrica Nelson – Marsal Lyon Literary Agency

Website | Twitter
Represents: MG, YA, A
In general, Patricia looks for stories that hook her with a unique plot, fantastic writing and complex characters that jump off the page. On the adult side, she is seeking women's fiction both upmarket and commercial, historical fiction set in the 20th century, and compelling plot-driven literary fiction. She's also looking for sexy, smart adult contemporary and historical single title romance. For YA and MG, Patricia is open to a wide range of genres, with particular interest in contemporary/realistic, magical realism, mystery, science fiction and fantasy. She is interested in seeing diverse stories and characters, including LGBTQ, in all genres that she represents.
Danielle Barthel – New Leaf Literary Agency
Website | Twitter
Represents: MG, YA, NA, A
Following her completion of the Denver Publishing Institute after graduation, Danielle began interning at Writers House. While there, she realized she wanted to put her English degree and love of the written word to work at a literary agency. She worked as a full-time assistant for three years, and continues to help keep the New Leaf offices running smoothly in her role of Coordinator of Team and Client Services.
In her downtime, she can be found with a cup of tea, a bar of chocolate, or really good book…sometimes all together.
Jaida Temperly – New Leaf Literary Agency
Website | Twitter
Represents: MG, YA, NA, A
Jaida is actively building both her Children's and Adult list. She has a particular love for all things Middle Grade, especially those that are a bit quirky, strange, and fantastical (a la The Mysterious Benedict Society, Escape from Mr. Lemoncello's Library, Snicker of Magic, Cavendish Home for Boys and Girls, etc.). She's also open to YA submissions (all genres), and picture books by author-illustrators with completed dummies.
For Adult Fiction, she has an affinity for magical realism, historical fiction, horror, and literary fiction, as well as stories with a strong mystery and/or religious undertones (The Westing Game, A Discovery of Witches, The DaVinci Code, Jonathan Strange & Mr. Norrell, Outlander, The Rule of Four, etc.).
Jackie Lindert – New Leaf Literary Agency
Website | Twitter
Represents: MG, YA, NA, A
Jackie earned her B.A. in English in her home state of Wisconsin before trekking to Colorado to attend the Denver Publishing Institute. Her first job in publishing was in subsidiary rights at Penguin Random House, following an internship at none other than New Leaf Literary. After assisting the agency's literary department for two years, Jackie now works directly with Joanna Volpe and is happily building her own list at New Leaf. She is looking for voice-driven fiction and narrative non-fiction for adults and teens, especially stories featuring underrepresented characters and topics. She has a soft spot for history or anything featuring a strong female lead.
Fun Facts: She grew up in the Water Park Capital of the World and has a cat named Humphrey Bogart.
Suzie Townsend – New Leaf Literary Agency
Website | Twitter
Represents: MG, YA, NA, A
Prior to joining New Leaf, Suzie graduated film school, earned her Masters of Education, taught high school English, and coached a swim team. In her spare time, she read everything she could, which prompted her move to publishing. She got her start as an intern at FinePrint Literary Management where she was hired as an assistant before making the move to literary agent. She's been part of the team at New Leaf Literary & Media since its inception in 2012.
Suzie represents all brands of children's and adult fiction. She loves women's fiction, all subgenres of romance, fantasy, and crime fiction. On the children's side, she particularly loves YA and MG. Suzie loves strong characters and voice-driven stories that break out of the typical tropes of their genres, and she's always looking for unique new voices in stories.
For more info on her clients, recent sales and forthcoming projects, please go here. Suzie also answers questions on the New Leaf tumblr.
Peter Knapp  – The Park Literary Group

Website | Twitter
Represents: MG & YA
Peter Knapp represents middle grade and young adult fiction. He is largely genre-agnostic, as long as the writing is great—meaning a standout voice, complex characters, and plotting that keeps the reader engaged from the first page through to the very end. He is particularly eager to find middle grade fiction (both commercial series and literary standalone novels), high concept young adult fiction, character-driven adult thrillers, voice-driven science fiction (think DARK MATTER or READY PLAYER ONE), and upmarket and literary adult fiction (recent favorites include THE AGE OF MIRACLES, ME BEFORE YOU, THE LANGUAGE OF FLOWERS).
Before joining The Park Literary Group, he was a story editor at Floren Shieh Productions, consulting on book-to-film adaptations for Los Angeles-based movie and TV entities. He graduated from NYU and lives in Brooklyn with his husband.
Carrie Prestritto – Prospect Agency
Website | Twitter
Represents: Upper MG, YA, A
For Carrie, extraordinary fiction and non-fiction share the ability to transport readers to new and exciting places. As a history and mythology buff, she is intrigued by books that introduce her to another culture or time period. She is looking for description and detail that will make her feel like she is inside the story and interest her in a subject she never thought she would want to read about—or, conversely, introduce her to startling facts about something or someone she believed she already knew everything about.
Carrie is currently seeking: Commercial fiction with a literary twist, fresh chick lit, contemporary romance, upmarket women's fiction, near-historical fiction (from about the Gilded Age on), mystery/thrillers for a female audience, high-concept YA fantasy, diverse YA and upper MG, MG with a quirky voice, biographical, educational, or cultural picture books.
In the fiction arena, she is drawn in by relatable characters, fantastic voices, strong heroines, unusual premises, or re-imaginings of classical books. She loves feeling connected with characters and immersed in the world she is reading about, whether that be 19th century Holland or a land ruled by elemental magic.
Rebecca Podos – Rees Literary Agency

Website | Twitter
Represents: MG, YA
Rebecca is interested exclusively in Young Adult and Middle Grade fiction; particularly books about complex female relationships, beautifully written contemporary, romance with more at stake than "will they/won't they," genre fiction with a strong focus on character, books featuring marginalized voices and cultures, and LGBTQIA stories across all genres. At the moment, she'd especially love a gender-swapped fairy tale or myth retelling, a STEM oriented MG, stories featuring multi-generational family relationships, a Gothic mystery, or a non-western inspired fantasy.
Melissa Nasson – Ruben Pfeffer Content
Website | Twitter
Represents: MG, YA, NA, A
Melissa is looking for edgy characters with unique voices, enjoys surprising settings, and loves romance that builds slowly and gives her butterflies. She is open to MG, YA, and NA fiction in any genre, though she has a soft spot for fantasy and sci-fi and tends to shy away from thrillers. She will also consider fiction intended for the adult market, particularly edgy speculative fiction and gothic/horror novels. Melissa loves dogs, craft beer, making pickles, tending to her tiny vegetable garden, and her pet tortoise, Norton.
Claire Anderson-Wheeler – Regal Hoffman & Associates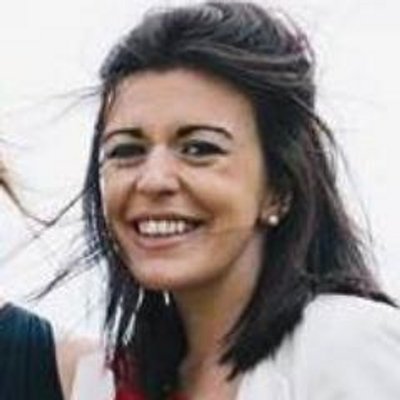 Website | Twitter
Represents: MG, YA, A
Claire Anderson-Wheeler is glad to consider submissions across a range of genres, the common thread throughout being a meaty narrative and a confident voice. In adult fiction, she gravitates mainly toward character-driven literary fiction; she is open to genre fiction, high-concept fiction, and to narratives that play with the traditional concept of reality, although this unfortunately does not extend to supernatural/paranormal thrillers or epic fantasy. In Young Adult fiction and Middle Grade fiction, she is interested in almost any genre – be it fantasy, historical, realistic contemporary, or some kind of wacky mash-up – so long as it is challenging, emotionally sophisticated, and sincere (which doesn't mean it can't also be funny). She is not taking on picture books, self-help, or practical non-fiction. Claire also handles all of the agency's foreign rights business with the exception of works by Gregory David Roberts, which are handled by Markus Hoffmann.
Jessica Watterson – Sandra Dijkstra Literary Agency

Website | Twitter
Represents: YA , A
Jessica is actively building her list and is most interested in all genres of romance, especially historical, contemporary, romantic suspense, and paranormal. She greatly enjoys romance novels with strong characters that jump right off the page and a plot that stays with the reader long after the book has finished. She is also interested in young adult fiction that takes the reader on an emotionally satisfying journey, whether that be in far off places or at home. Jessica also loves select Women's Fiction that concerns elements of life that greatly change one's perspective and outlook on culture and events one experiences.
She is also interested in author illustrated picture books that capture the joy and fun of reading between adults and children.
Jessica Sinsheimer – Sarah Jane Freyman Literary Agency

Website | Twitter
ManuscriptWishList.com
Represents: MG, YA, NA, A
Jessica is officially open to all genres but is particularly interested right now in the following:
Whatever the age group, she tends to love contrast–highbrow sentences and lowbrow content, beautiful settings and ugly motives–the books that are beautiful and scary, heartbreaking and hilarious. She loves secrets, scheming, revenge, plotting–and stories that have to be written forward and backward to make sense (SHE LOVES discovering a very cleverly planted clue that makes sense in retrospect). She loves watching powerful people navigate their public and private lives. As you can probably imagine, she's totally addicted to House of Cards (she loves that Frank is both warm AND evil), Scandal, Revenge, and Pretty Little Liars. And also The Avengers from 1965 onward. Everyone should watch that show.
More diverse characters, please–especially those with power, agency, and happy endings. Wish fulfillment, romance, specialized skills (especially tech), taking over the world. We need to see more of that.
Upmarket genre fiction (whether for YA or adult).
For YA: Any subgenre. She's serious.
She's into the books that are mostly in our world–but then that veer slightly into surrealism (like Aimee Bender) or genre fiction. But if the voice is wonderful, she can love just about anything. She has a particular interest in retellings (of classic movies–she'd LOVE a book version of, say, Arsenic and Old Lace or, better yet, Gaslight–or fairytales), and characters who are genuinely flawed but (usually) well-meaning.
Also welcome: fictionalizations of historical events. She'd love to read about, say, John Snow and The Broad Street Pump.
And new twists on familiar stories. A female James Bond, for example.
She also loves characters in love–who try to deal with it intellectually (like The Rosie Project, Kurt in The Truth About Alice–and one of her books, Love And Other Unknown Variables). She really hopes someone writes a book version of the movie Her. Similarly, she loved The Love Affairs of Nathaniel P. And she's really fond of Gus on the new Netflix show, Love.
Let's just assume that if you have a book with dapper men/cooking/bow ties/mischief/sassy protagonists, she'll love it.
For romance, she loves voices like Sarah MacLean (that snappy dialogue!) and Julia Quinn (that mischief!).
She loves the sort of mischief that appears in Paper Towns, too. (That poor smashed fish!) Also good: I Love You Beth Cooper. She admits to having a soft spot for boy humor, if it ultimately comes from a good place.
She'd love a lot more humor in general in her inbox. Think My Drunk Kitchen, Broad City–someone should write a NA version!, Mindy Kaling, 30 Rock, and Garfunkel and Oates (particularly the 29/31 video–also a great plot bunny) are hilarious. Also check out the Bad Query Contest entry about the toaster in love with a bath. For some reason, bad things happening with appliances and/or fire usually amuse her. As long as everyone ends up okay.
Emmanuelle Morgen – Stonesong Literary Agency
Website | Twitter
Represents:  YA, A
Emmanuelle Morgen joined Stonesong as an agent in January 2012. Previously she was an agent at Judith Ehrlich Literary and Wendy Sherman Associates, and an editor at Fodor's, the travel division of Random House. She enjoys developing long-term relationships with her clients, working closely with them to build their literary careers.
Emmanuelle represents adult and children's fiction, as well as narrative nonfiction in the areas of memoir, psychology, sociology, and popular science. In children's books, she is looking for young adult and middle grade novels. In adult books, she is looking for women's fiction, historical fiction, romance, and a certain type of thriller in which a team of people or a partnership battle impossible odds.
Lauren MacLeod – Strothman Agency
Website | Twitter
Represents: MG, YA, A
Lauren MacLeod joined the Strothman Agency after graduating cum laude from Emerson College with a BFA in Writing, Literature and Publishing. She lives in Nashville, TN and tweets under @Lauren_MacLeod.
Lauren's primary interests are young adult fiction and nonfiction, middle grade novels, as well as highly polished literary fiction and narrative nonfiction. Some of her favorite (non-client) YA authors are Melina Marchetta, Meg Rosoff, and Maureen Johnson.
Uwe Stender – TriadaUS Literary Agency
Website | Twitter
Represents: MG, YA, A
Literary Agent Dr. Uwe Stender is a Full Member of the AAR (Association of Authors' Representatives). He is interested in all kinds of commercial fiction, especially Young Adult, Middle Grade, Mysteries, and Women's Fiction. He is also interested in all kinds of non-fiction projects. But surprise him, his tastes are eclectic, and he may just love what you wrote!
His favorite five novels right now are: Eleanor And Park, How It Went Down, Code Name Verity, High Fidelity, and The Big Sleep.
Brent Taylor – TriadaUS Literary Agency
Website | Twitter
Represents: MG, YA, A
Associate Literary Agent Brent Taylor's tastes are eclectic, but all of his favorite novels are similar in that they tend to have fresh voice and fantastic writing. 
He is seeking smart, fun, and exciting books in the following categories: middle grade, young adult, women's fiction, literary fiction, and crime fiction. His favorite books include: The Time Traveler's Wife, White Oleander, The Vast Fields of Ordinary, Please Ignore Vera Dietz, and The Westing Game.
Laura Crockett – TriadaUS Literary Agency
Website | Twitter
Literary Agent Assistant Laura Crockett is interested in a variety of YA and adult fiction. In YA, she is interested in contemporary realistic fiction (such as study abroad experiences, strong female friendships, falling in love, mental health), fantasy, and gothic horror. In adult fiction, she is interested in WWI and WWII historical fiction, gothic horror, neo-Victorian mystery, contemporary women's fiction, and fantasy.
Some of Laura's current favorites are: The Night Circus, Outlander, Daughter of the Forest, Fangirl, Prisoner of Night and Fog, Daughter of Smoke and Bone, The Lie Tree, and The Start of Me and You.
Mallory Brown – TriadaUS Literary Agency
Website | Twitter
Literary Agent Assistant Mallory C. Brown is seeking young adult, women's fiction, adult, and non-fiction. She is especially drawn to pieces with strong character-driven plots and witty humor. She loves contemporary fiction, low fantasy (think realistic world with a fantastical twist), and romance. Mallory also appreciates a well-placed comma and hopes you do, too.
Some of Mallory's favorites at the moment are: A Study in Charlotte, A Thousand Splendid Suns,Outlander, and Bringing up Bébé. 
Lauren Spieller – TriadaUS Literary Agency
Website | Twitter
Assistant Literary Agent Lauren Spieller comes to TriadaUS with a background in literary scouting and editorial consulting. She is seeking Middle Grade and Young Adult fiction, as well as commercial Adult fiction. Whatever the age group or genre, Lauren welcomes diverse voices.
In MG, she's drawn to heartfelt contemporaries, exciting adventures, contemporary fantasy, and magical realism. Some of her favorite recent novels include Rules for Stealing Stars, George, My Seventh-Grade Life In Tights, The Seventh Wish, and Rooftoppers. In YA, she'd love to find authentic teen voices in any genre. Her recent favorites include Dumplin', Scorpio Races, Since You've Been Gone, Feed, The Lunar Chronicles, Six of Crows, and Simon vs. The Homo Sapiens Agenda.
In Adult, Lauren is seeking commercial fiction, particularly twisted thrillers in the vein of Lauren Beukes and Gillian Flynn, and immersive fantasies, such as The Night Circus, The Miniaturist, The Rook, and A Darker Shade of Magic. She is also interested in Women's Fiction and pop-culture non-fiction.
Alex Slater – Trident Media Group
Website | Twitter
Represents: MG, YA
When asked how he became an agent at Trident, concentrating in the expanding children's, middle grade and young adult businesses, Alex simply replies, "It was only natural." While karma is not an established business concept,  it is clear that Alex's career arc led him in this happy direction.
Start with Alex's love of fiction, and in particular the stories that captivate the minds and imaginations of young people, from those so young that books are read to them, to young adults who get captivated by creative fiction. "I love to let myself go, and become the reader, whether the story is directed at a ten-year-old or a teenager," says Alex.
Next is Alex's experience at Trident, where he has been since 2010. He became a very successful agent representing the company's children, middle grade and young adult authors in many licensing arrangements in the global marketplace for translation and in the English language in the U.K., having placed books with publishers in dozens of countries. Alex was Trident's representative at the Bologna Children's Book Fair in Italy, as well as the broader-based London and Frankfurt book fairs. His experience in representing fiction in these areas showed him what elements in stories work well, and how to maximize the value of what an author has created.
Alex's plan is to, "Look for stories that will rise above the rest with characters that will be remembered well past childhood, with the potential to cross over to other media and formats," such as programming, games, motion pictures and merchandise. "Trident is the leader on taking advantage of the latest opportunities presented by changing technology," says Alex, and, "I will be there to help make the latest innovations happen for my authors."
"I believe that the most successful writers have a bit of the dreamer in them." And Alex passionately believes that he can help turn their dreams into reality.
Taylor Haggerty – Waxman Leavell Literary Agency
Website | Twitter
Represents:  YA, A
Taylor is drawn to novels with a compelling voice and grounded, relatable characters that pull her into their world from the start. Her favorite books have strong emotional elements that stay with her long after she finishes reading.
Her current interests include young adult fiction, historical fiction, and historical romance.
She isactively seeking middle grade and young adult novels of all genres, historical fiction, women's fiction, and romance—contemporary, historical, and new adult. She does not not represent screenplays.
She is a graduate of the University of California, Santa Barbara, and received a master's degree from Emerson College's Publishing and Writing program. Prior to joining Waxman Leavell in 2013, she worked at the Gersh Agency.
Carolyn Forde – Westwood Creative Artists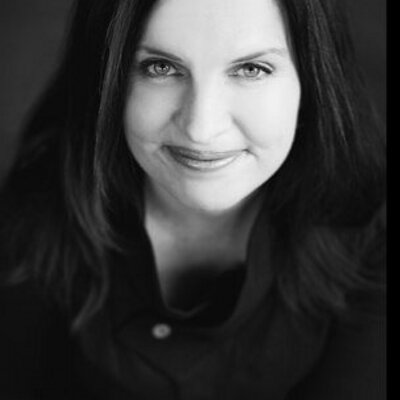 Website | Twitter
Represents:  A
Carolyn Forde has been with WCA since 2005. She is both an agent with her own list of authors, and WCA's International Rights Director. Carolyn travels to the Frankfurt Bookfair, the London Bookfair and to meet publishers in New York regularly to further the interests of Westwood authors.  In recent years Carolyn has been a speaker or mentor at the Surrey International Writers Conference, Muskoka Literary Festival,  DarkLit Literary Festival, Writers Group of Durham, Ontario Writers Conference, Diaspora Dialogues and the Canadian Authors Association. A shareholder in the agency since 2010, she has a B.A. Hons in English Literature and History from Trent University, a Postgraduate Certificate in Publishing Sciences from Robert Gordon University in Aberdeen, Scotland and has attended the Simon Fraser University Publishing Intensive course in Vancouver. She has lived and worked in Japan, Mexico and the Czech Republic. She is a dual citizen of Canada and the U K (EU). She has wide-ranging tastes – from literary to commercial fiction (womens/literary crossover and thrillers in particular) from serious narrative non-fiction to pop-culture.
Brianne Johnson – Writers House
Website | Twitter
Represents:  MG, YA, A
Brianne has a great love for middle grade—bring on the whimsical, the imaginative, the dark/crass/wacky/hilarious. Roald Dahl's bizarre flights of fancy comprise some of the most pleasurable reading time of her life, and she loves lower-fantasy in general—-she would go live at Hogwarts if she could..! It's a career goal of hers to rep a Newbery winner. She grew up reading Karen Cushman, Sharon Creech, and Scott O'Dell's books until they fell apart in her hands. She'd love to find a historical MG that is also fun and exciting–a lot of submissions she sees for this genre are a little too serious/earnest for her taste. Really, she'd just love to find a fresh, beautiful, fun, thoughtful story that makes that first real step into adulthood seem brand-new, all over again. She'd love to find a great middle grade series!
She's also looking for exciting, high-concept, gobble-down-in-one-sitting YA novels that keep her up way past her bedtime (she loves creepy/horror/suspense, historical, historical fantasy, and creative fantasy in general) as well as beautiful, literary works that explore the coming-of-age theme from a truly original angle and beg for multiple re-readings. She's a huge Francesca Lia Block fan, and tends to gravitate toward stories featuring offbeat, alternate-lifestyle protagonists who trailblaze their own weird and wonderful paths through life–she wants unforgettable characters that she'd follow anywhere, who burn, burn, burn like fabulous yellow roman candles exploding like spiders across the stars.
Adult: What she's really on the hunt for are juicy, well-researched historical novels—she adores Geraldine Brooks, and one of her favorite reads of all time is Clan of the Cave Bear by Jean Auel (the first few books, before they devolve into cave porn).
That said, she's open to other genres. She wants something different, and she adores psychologically complex genre-benders. She's a huge fan of Stephen King and Gillian Flynn, and she loves being scared out of her wits in creepy, atmospheric, unexpected ways. She is in love with Liane Moriarty right now, and would love to find an upmarket, darkly-funny "domestic suspense" novel.
Her ultimate adult project wish list would include a romantic historical with some unique fantasy elements, a horror novel with fantasy elements, a literary, Beat-like coming-of-age, a thrilling survival tale with well-researched, back-to-the-land details, and a dark, witchy, semi-realistic novel (think a modern-day Practical Magic or Garden Spells). She loves a good cabal, coven, karass–secret histories of all stripes.
She's pretty excited about the crossover category. In general, she's interested in reading about younger adults and this rich, peculiar, "second coming-of-age", where one is really exploring what it means to be an adult in the 21st century. She read FANGIRL by Rainbow Rowell this year and absolutely loved it. Like her YA interests, she loves stories set in the counter-culture, quirky love stories with a stand-out hook, and subtle twists of fantasy or magical realism.
The one link she has throughout the many genres she's interested in is humor. It doesn't necessarily have to be silly humor—sometimes it's more interesting to find humor in darker settings—but she does love a story that can illuminate something about humanity AND make her laugh. Life is serious enough. Reading should be a joy.
We appreciate our Pitch Wars 2016 agents for taking the time to come to the agent round and support the Pitch Wars community. Please use this opportunity to get to know them and thank them on twitter. And come back tomorrow for the Pitch Wars Blog Hop! There's going to be a fun surprise!
Save