From June 27th through July 18th, we'll be posting mini-interviews with most of the Pitch Wars mentors so you can get to know them. Many of the mentors also hang out on twitter. Follow the links to their Twitter accounts and say hello. They'll be on the #PitchWars hashtag tweeting advice and answering questions.
We will also host live chats from July 19th through August 2nd, and the Pitch Wars submission window will open on August 3rd!
We asked our mentors to answer these three questions …
1. What are you looking for in a submission and what would you forgive as far as issues in the sample pages? In other words, what do you feel is an easy fix and what would be a pass for you?
2. What is your editing style and do you have a game plan to tackle edits with your mentee in the two months given for the contest?
3. And lastly, what is your all-time favorite book and how did it inspire your writing?
And here are their answers …
Jennie Nash
Twitter  |  Website  |  Author Accelerator
Jennie Nash is the author of four novels, three memoirs, and a guide to help writers get over the worst moments in the writing life. Five of her seven books were published by Big 5 publishers and she self published two. Jennie runs a private book-coaching business for writers of memoir, non-fiction, and fiction. Her clients have won national indie publishing awards, landed top New York agents, and had books published by Scribner, Simon & Schuster, and Ten Speed, among others. She has been an instructor at the UCLA Extension Writing Program for ten years and is the founder and chief creative officer of Author Accelerator, a book coaching program for dedicated writers. She is represented by Faye Bender of The Book Group.
Recent client memoir successes include The Accidental Truth by Lauri Taylor and For the Love of Money by Sam Polk.
ONE: I am open to almost any topic and almost any structure (a straight narrative; a collection of connected pieces; a story that includes how-to or self-help elements), but I am looking for a memoir that is generous of heart and universal in scope — something that can help me better understand myself and the world.
It must have a structure and a point. Just because something happened — even something dramatic — is not enough to get me to care. If you have written your memoir simply to make sense of your own life and with no thought as to who might read it, or what they might get out it, I will probably not be the right mentor for you. Writing for therapy is a worthy undertaking, but not in someone seeking an agent and a traditional publishing deal.
If you have made an effort to invite your reader into your story, and you are full of doubt and fear because you feel vulnerable and exposed, that is a good sign and I would be honored to work with you.
TWO: I am very tough because I want you to write a book people want to read. I may ask you to ax 2 chapters, 50 pages, or a whole subplot — and you have to be okay with that. Once I read the whole ms., you will get a revision plan from me that will likely include weekly deadlines. We will work mostly via email but we will talk on the phone at least twice during the mentoring period. I will be thinking about how to make your book better 24/7.
THREE: I'm not going to pick one all-time favorite (impossible!) but I will say that the last memoir I read and loved was When Breath Becomes Air by Paul Kalanithi. It not only made me want to become a better writer and a better book coach, but a better human being. Other recent reads I can't stop talking about: Hamilton (totally obsessed by Lin-Manuel Miranda's genius); Seven Brief Lessons on Physics (mind officially blown by this elegant little book); Start With Why (late to the party of this biz bestseller but so much wisdom here.)
Jen Ferguson
Jen holds a PhD from the University of South Dakota in English and Creative Writing. She's a former Pitch Wars Mentee (Class of 2015). Her first novel Border Markers is forthcoming from NeWest Press in September.
ONE: I'm looking for voice and beautiful language on the page.
Hmm, the easy fixes for me are fleshing out what's already there on the page. Since I'm here to help you bring your vision to its best possible version of itself, I find cutting is easier than adding.
TWO: I'm blunt. Super blunt. Really super blunt.
And here's my game plan: I'm going to read your ms, and give you a broad strokes edit letter. Then we're going to address your specific issues. Back and forth emails. I might send you some links to help and guide you. We will check in frequently.
THREE: I cannot answer this question. I'm so sorry. This is impossible.
Karma Brown & Co-Mentor Susan Bishop Krispell
KARMA BROWN is an award-winning journalist and freelance writer, who probably spends too much time on her laptop in coffee shops. When not writing, she can be found running with her husband, coloring (outside the lines) with her daughter, or baking yet another batch of banana muffins. Karma lives just outside Toronto, Canada with her family and is the author of two novels: International bestseller COME AWAY WITH ME (September 2015) & THE CHOICES WE MAKE (July 2016), from Mira/HarperCollins. Karma is represented by Carolyn Forde at Westwood Creative Artists and is currently working on her third novel (Summer 2017).
Susan Bishop Crispell earned a BFA in creative writing from the University of North Carolina at Wilmington. Born and raised in the mountains of Tennessee, she now lives twenty minutes from the beach in North Carolina with her husband and their literary-named cat. She is very fond of pie and she is always on the lookout for hints of magic in the real world. Her debut women's fiction novel THE SECRET INGREDIENT OF WISHES comes out Sept. 6, 2016 and THE PROBABILITY OF FATE releases fall 2017, both from Thomas Dunne Books/St. Martin's Press. She is represented by Patricia Nelson at Marsal Lyon Literary Agency.
ONE: We're looking for a concept that begs us to keep reading, with a strong voice to back it up. We want to feel a connection with the main character from page one, to understand her motivations and see a clear arc, so that we can't wait to spend a few hundred pages with her. Because Pitch Wars is a contest we do expect clean submissions, but a few typos won't scare us off. We're all human after all! However, too much clunky writing (think info dumps, overwhelming backstory, and unnatural dialogue) and a lack of a distinct voice will be hard to look past, no matter how great the premise is.
TWO for Karma: I offer macro and micro edits (think line edits, and plenty of them!), generally focusing on three things – the hook (What makes your story unique, and why would someone stick with it for 300+ pages?), the characters (Do they feel real? What motivates them? Do they have a satisfying arc?), and the pacing (Will readers keep flipping pages?). I am a tough edit—you can ask Susan about this—but promise my critique will be thorough, thoughtful, and helpful! Once I've gone through the manuscript and you've edited a first round, then Susan will work her magic on the next draft. But as Susan said, we will work together through the entire process.
TWO for Susan: When I edit, I ask a lot of questions. I might suggest changes at the word- or sentence-level to help with clarity or sentence flow, but really I'm all about asking why and how to make sure the character's actions are always tied to the larger story goal. I also tend to call out places that don't ring true to the character or aren't organic to the plot. It's so much easier to see these things when it's not your own work! My editing style for Pitch Wars will focus more on the nitty-gritty details in each scene after Karma has done her magic on the first round of edits on the bigger-picture needs. Though we'll both work together on each stage of revisions to ensure we're giving consistent feedback to our mentee.
THREE for Karma: Picking one all-time favorite book is a near impossible task, however if I must choose I'd have to say THE TIME TRAVELER'S WIFE by Audrey Niffenegger (her debut novel). At its core it's a love story between two people – Henry, who has a genetic condition that causes him to time travel (a side effect out of his control), and Clare, who must live each day as it comes, sometimes with Henry and sometimes without him. This book broke my heart, and all these years later when someone asks me what my favorite fictional love story is, this is the book I think of first. Also, as an author I'm in awe of the risks Niffenegger took with the narrative style – this could not have been an easy book to write, as it jumps between past, present, and future, but it works. Any book that can make me feel so much while reading, and leaves me a blubbering mess at unexpected moments, is the kind of story I want to read (and write)!
THREE for Susan: If I'm forced to pick just one, I have to go with The Girl Who Chased the Moon by Sarah Addison Allen. I know most SAA fans would say Garden Spells, but there's something about GIRL that speaks to me in a way other books don't. Maybe it's the dual POVs between Julia and Emily, who are so different in age and backgrounds but both are desperate to be a part of a family. Maybe it's the storyline between Emily and Win that speaks to my YA-loving heart. Maybe it's the gorgeous descriptions of BBQ and cakes and love that permeates the small-town air. Maybe it's the wallpaper that changes based on moods and the mysterious lights in the trees and other bits of magic that I'm desperate to believe are real. But whatever it is—or most likely a combination of all of these—I knew I wanted to write a story that grabbed someone in the same way. Something magical and southern (I'm a North Carolina girl after all!) and a happy ending.
Kellye Garrett & Co-Mentor Sarah Henning
Kellye Garrett spent 8 years working in Hollywood, including a stint writing for the CBS drama Cold Case. People were always surprised to learn what she did for a living—probably because she seemed way too happy to be brainstorming ways to murder people. A former magazine editor, Kellye holds a B.S. in magazine writing from Florida A&M and an MFA in screenwriting from USC's famed film school. Having moved back to her native New Jersey, she spends her mornings commuting to Manhattan for her job at a leading media company—while still happily brainstorming ways to commit murder. Her debut novel PAY DAY was a 2014 Pitch Wars selection and will be published by Midnight Ink in 2017.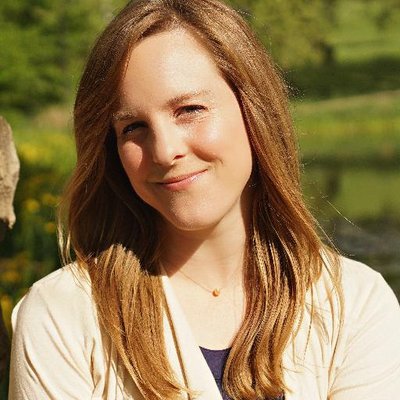 Sarah Henning is a recovering journalist who has worked for the Palm Beach Post, KC Star and Associated Press. When not hunched over her computer, she runs ultramarathons, forces kale smoothies upon her husband and goes on absurdly long walks with her two tow-headed kids. Sarah lives in Lawrence, Kansas, home of Langston Hughes, William S. Burroughs and a really good basketball team. Sarah's first novel, the origin story of the sea witch from Hans Christian Andersen's "The Little Mermaid," will be published by HarperCollins/Katherine Tegen in Fall 2017.
ONE for Kellye: Voice is key above all else. I said it last year and it still holds true for me—Plot holes can be fixed. Typos can be fixed. Dialogue can be polished. But you can't teach "voice." I don't have to love the main character but he or she needs to be someone that I want to spend time with.
One for Sarah: Yes, yes, yes. VOICE. When I mentored Kellye, I knew the second I read her first line that I wanted her manuscript. I was hooked right away and totally broke my own rule of emailing to ask a writer for more before I'd read through all my submissions. Voice is something that's precious and you can't teach and to me it is what sells you and your work.
TWO for Kellye: Both Sarah and I are very hands-on. We'll start with an overall edit letter with big picture story notes from the two of us and figure out the best way to address the edits. Last year, I didn't give line edits until second draft and probably will do the same again this year. From me, you can expect a lot of honest (but gentle) feedback on what's working. And you definitely don't have to agree with us. It's your story. You need to be happy with it above all else.
TWO for Sarah: Ditto, what Kellye said: We will be all up in your business. But that's because we love you and want to help as best we know how. And telling you the truth about what we're reading and seeing is the best way to start. You don't get any benefit if we're easy on you. Both of us have journalism backgrounds, so expect us to ask questions and get you thinking.
THREE for Kellye: I still don't have a favorite book but one of the series that inspired me to write mysteries was the Tamara Hayle novels by Valerie Wilson Wesley. It focused on a black, female P.I. who is from the same area as me. It was my first time reading about a black main character in a mystery and made me realize that I could write one.
THREE for Sarah: Oh man. A few years ago, I would've said Jesse Kellerman's "Trouble"—it was the book that sort of broke my brain and made me realize how a well-written thriller can just make the everyday world so chilling. That said, since then there have been so many more that continue to inspire my writing. I will forever love Robert McCammon's Matthew Corbett series—the books are wry, witty, engaging, sweet, dark, interesting and just fantastic.
Thank you, mentors, for your marvelous answers. We appreciate you so much!
Pitch Wars Schedule:
June 27-July 15 Mentor Mini Interviews
July 19-August 2 Live Chats with Mentors
July 20-August 3 Mentor Blog Hop
August 3rd Pitch Wars Submission Window Opens
August 25th Mentees Chosen and Announced
Save
Save