Autumn Dystopian SFF Giveaway–win books by Elizabeth Briggs, Jennifer Brody, Brenda Drake, Pintip Dunn, Madeline Dyer, and Kirby Howell.
Hey, everyone! New giveaway alert! I've teamed together with some great authors to run a dystopian SFF giveaway this autumn. Entries open on the 12th October and close on the 19th October. And one lucky person will win the following six books in print–and it's open internationally…
About the Books
Future Shock by Elizabeth Briggs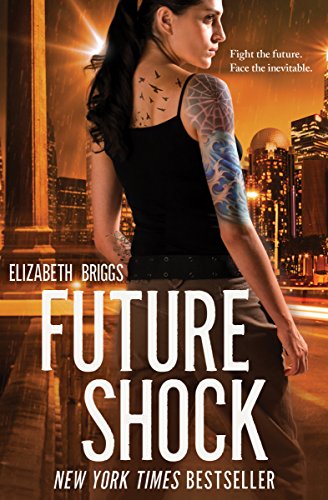 A New York Times bestseller!
What do you do when the future is too late, and the present is counting down to an inevitable moment?
Elena Martinez has street smarts, the ability for perfect recall, and a deadline: if she doesn't find a job before she turns eighteen, she'll be homeless. But then she gets an unexpected offer from Aether Corporation, the powerful Los Angeles tech giant. Along with four other recruits–Adam, Chris, Trent, and Zoe–Elena is being sent on a secret mission to bring back data from the future. All they have to do is get Aether the information they need, and the five of them will be set for life. It's an offer Elena can't refuse.
But something goes wrong when the time travelers arrive in the future. And they are forced to break the only rule they were given–not to look into their own fates. Now they have twenty-four hours to get back to the present and find a way to stop a seemingly inevitable future–and a murder–from happening. But changing the timeline has deadly consequences too. Who can Elena trust as she fights to save her life?
The first book in an unforgettable series about rewriting your destiny in the city of dreams.
---
The 13th Continuum by Jennifer Brody
Gold Medal Winner, Young Adult Fiction — Fantasy/Sci-Fi, Independent Publisher's Moonbeam Children's Book Awards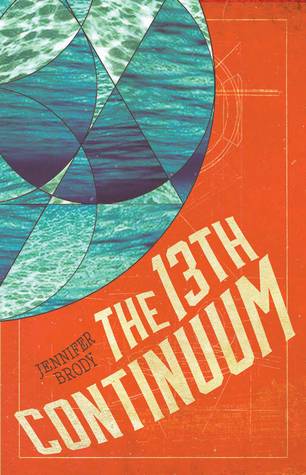 One thousand years after a cataclysmic event leaves humanity on the brink of extinction, the descendants of the chosen survivors take refuge in thirteen contingency shelters buried deep underground, at the bottom of the ocean, and in the far reaches of outer space. In the underwater 13th Continuum, sixteen-year-old Myra Jackson has heard rumors and whisperings all her life of a magical place called "The Surface" where people could breathe fresh air, feel the warmth of something called sunlight on their skin, and see things known as stars and trees and mountains. Myra has never dared to ask whether the stories are true, since the act of speaking such words aloud is an offense punishable by death. But after she discovers that the air supply aboard her underwater colony is running out, she realizes that her only hope for survival is to find this mysterious place. She must first recover the only guide to the Surface―the Beacon, an ancient device that also connects her to Captain Aero Wright, a dashing young soldier from one of the only remaining space colonies. With the fate of all humankind depending on them, Myra and Aero must escape the tyrannical forces that rule their colonies, journey through the black depths of the ocean and across the cold void of space, to find each other on the Surface that their ancestors once called home.
---
Thief of Lies by Brenda Drake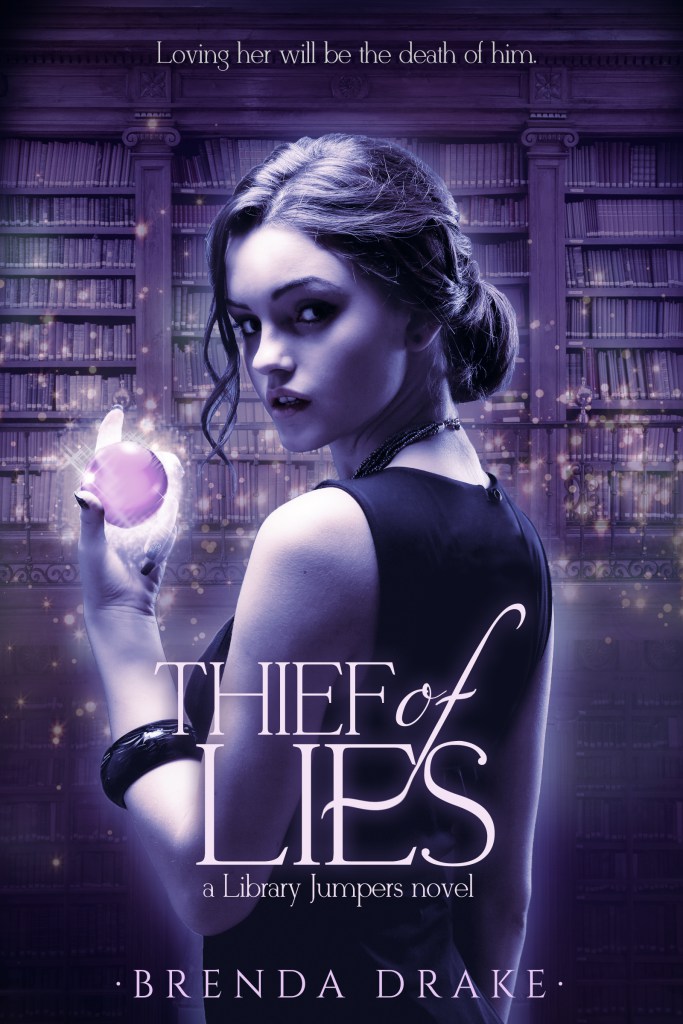 Gia Kearns would rather fight with boys than kiss them. That is, until Arik, a leather clad hottie in the Boston Athenaeum, suddenly disappears. While examining the book of world libraries he abandoned, Gia unwittingly speaks the key that sucks her and her friends into a photograph and transports them into a Paris library, where Arik and his Sentinels—magical knights charged with protecting humans from the creatures traveling across the gateway books—rescue them from a demonic hound.
Jumping into some of the world's most beautiful libraries would be a dream come true for Gia, if she weren't busy resisting her heart or dodging an exiled wizard seeking revenge on both the Mystik and human worlds. Add a French flirt obsessed with Arik and a fling with a young wizard, and Gia must choose between her heart and her head, between Arik's world and her own, before both are destroyed.
---
Forget Tomorrow by Pintip Dunn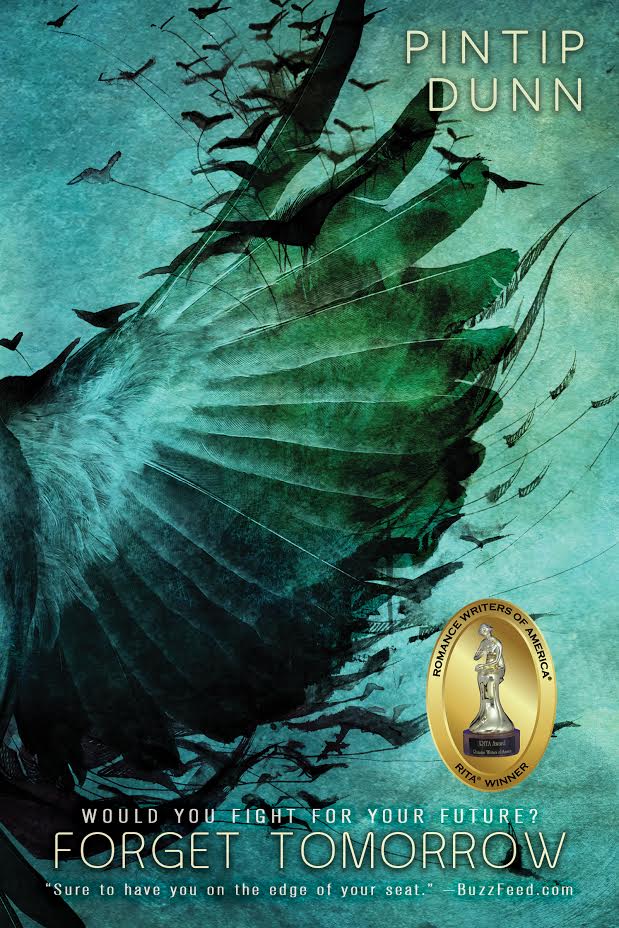 Don't miss this New York Times bestselling and award-winning novel!
Imagine a world where your destiny has already been decided…by your future self.
It's Callie's seventeenth birthday and, like everyone else, she's eagerly awaiting her vision-a memory sent back in time to sculpt each citizen into the person they're meant to be. A world-class swimmer. A renowned scientist.
Or in Callie's case, a criminal.
In her vision, she sees herself murdering her gifted younger sister. Before she can process what it means, Callie is arrested and placed in Limbo-a hellish prison for those destined to break the law. With the help of her childhood crush, Logan, a boy she hasn't spoken to in five years, she escapes.
But on the run from her future, as well as the government, Callie sets in motion a chain of events that she hopes will change her fate. If not, she must figure out how to protect her sister from the biggest threat of all-Callie, herself.
---
Untamed by Madeline Dyer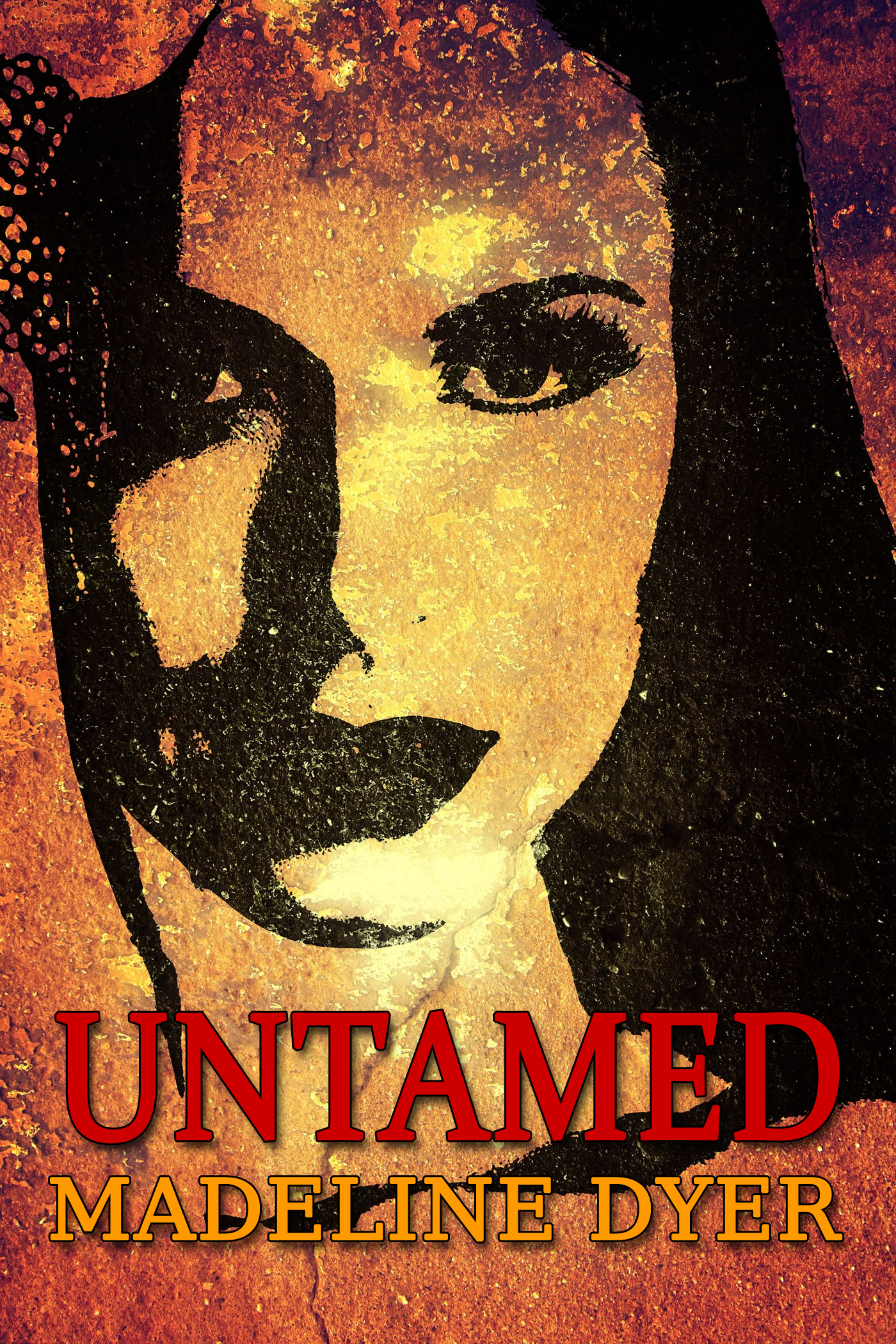 As one of the last Untamed humans left in the world, Seven's life has always been controlled by tight rules. Stay away from the Enhanced. Don't question your leader. And, most importantly, never switch sides–because once you're Enhanced there's no going back. Even if you have become the perfect human being.
But after a disastrous raid on an Enhanced city, Seven soon finds herself in her enemy's power. Realizing it's only a matter of time before she too develops a taste for the chemical augmenters responsible for the erosion of humanity, Seven knows she must act quickly if she's to escape and save her family from the same fate.
Yet, as one of the most powerful Seers that the Untamed and Enhanced have ever known, Seven quickly discovers that she alone holds the key to the survival of only one race. But things aren't clear-cut anymore, and with Seven now questioning the very beliefs she was raised on, she knows she has an important choice to make. One that has two very different outcomes.
Seven must choose wisely whose side she joins, for the War of Humanity is underway, and Death never takes kindly to traitors.
---
Autumn in the City of Angels by Kirby Howell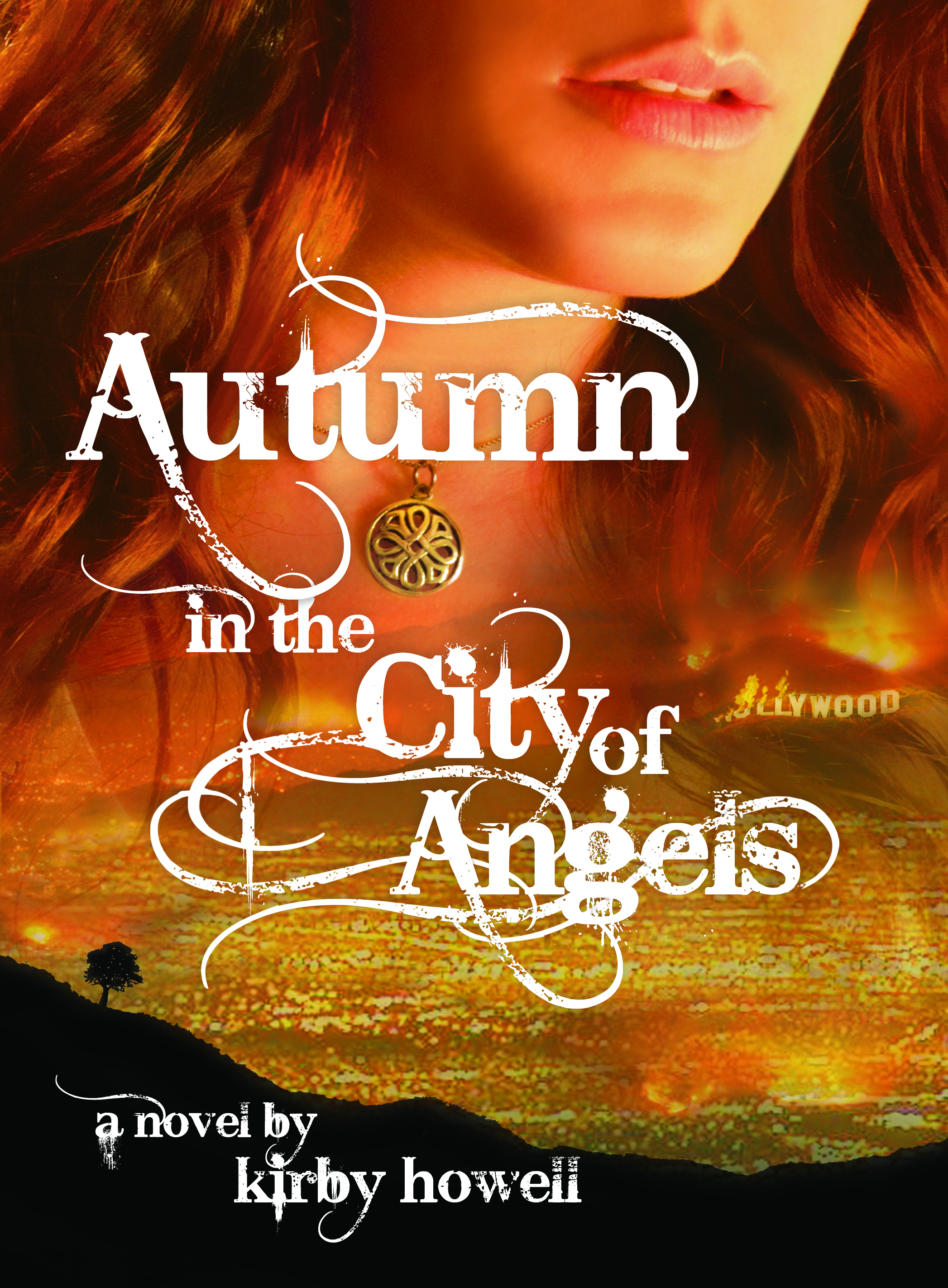 What would you do if you lived through the apocalypse? The real fight to survive comes after everyone else is gone.

A plague of epic proportion sweeps the globe, leaving less than one percent of the world's population immune. Among the living is Autumn Winters, the teenage daughter of a famous actress. When Autumn's parents don't come home and the city is overtaken by a dangerous faction, she goes into hiding with a small group of underground survivors. They're led by a mysterious young man who harbors an unearthly secret, and with whom Autumn feels a deep connection.
Autumn in the City of Angels is the first novel in a series, followed by Autumn in the Dark Meadows and Autumn in the City of Lights.
---
Enter the Giveaway
Save
Save