I've been so lucky to be tagged by the great and powerful Erica M. Chapman to participate in the MMy Writing Process Bloghop. You can find her blog here and twitter here.
For this bloghop I'm going to answer a few questions and then tag three of my friends to do the same! Fun, right? Here we go!!
What am I working on?
I've just started a young adult creepy, ghosty (not a word, but fits)  romance. It's top secret, so that's about all the details I can give right now.  I love writing it, though! It's a different type a story than I'm used to writing. It's fun to stretch my writing muscles on something new. I'm going on vacation, and when I get back, I'll be in line edits for my middle grade novel. One day, it will be completed. I hope.
How does my work differ from others in its genre?
This is such a tough question. I have no idea. I think that writers' works differ by voice. Writers' works may be similar, but it's the voice that sets us apart. How we were raised, where we grew up, and our interactions with the world add uniqueness to our voices. Unless you're copy-catting, you have your own way of relaying your thoughts to the world.
Why do I write what I do?
I write middle grade and young adult because I love to explore that time when we were younger and discovering many firsts. I tend to write more in the fantasy or thriller genres because I love to escape to someplace unexpected and not be in the norm, plus I love a lot of action. And I like discovering new and magical worlds.
How does my writing process work?
I usually get an idea for a story and quickly jot down a plot graph for it. Lately, and I'm slowly accepting this process, I've outlined. Gasp! It does happen, old dogs can learn new tricks. I do find that I completely ignore the outline while I'm writing, but it's very helpful when I get stuck. I'm sort of crazy about editing while I write. Whenever I open my document in the morning, I have to read over what I wrote the day before and edit. I've tried to write crappy drafts to get the story down on paper before, but it freaks me out. As we all know, writers can be a little bit on the cray-cray side. I'm no exception.
Who's up next? TAG! You're it!
K.T. Hanna
K.T. Hanna is an Australian expat whose husband whisked her from Oz to live in Kansas (It's a long story involving an MMORPG, a few flights and a beautiful ring leading to a long and involved legal process with a happy wedding ending). They have an adorable little girl, two loving corgis, and a psychotic cat. Her novel writing exploits are represented by Bree Ogden of D4EO Literary Agency.
Angi Nicole Black
Angi writes New Adult, Adult and Smexy books. She'll also edit your words to a sparkly shine. She teaches dance and theater. She writes all the words. She moms. She wifes. She bakes treats to buy the affections of those she loves. She volunteers. She's a Girl Scout leader. And she sings frequently and belts out random showtunes.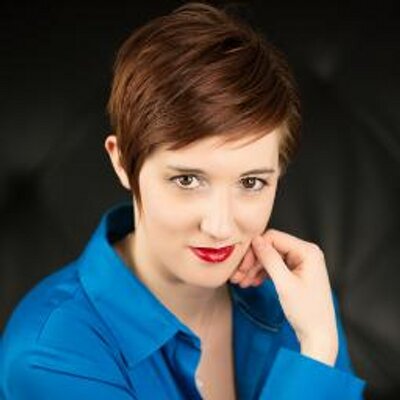 Rae Chang
Rae is an author, freelance editor, and my assistant. When she's not doing all of that, she's a composer, food blogger, nerd, cooking instructor, youth mentor, and school speaker.