The best part of the contests for us around here is when we hear about successes. Today I am so beyond excited to introduce you to Tara Sim and her Pitch Wars mentor Elizabeth Briggs for a Q and A regarding her recent success! Tara recently signed with Laura Crockett and Uwe Stender of TriadaUs. So as to not make this post a novel, we'll jump right into the interview.
Tara, what made you decide to send a Pitch Wars application to Liz?
At first I was overwhelmed by the number of mentors, but there were a few who caught my eye, and one of them was Liz. She just seemed like such a cool, down-to-earth person, and I knew that sort of vibe would compliment my not-so-down-to-earth one. Also, she had a lot of success with her previous mentees. I followed her on Twitter and learned that we were into a lot of the same things, and she even said she loves steampunk, which was a big factor. I am SO glad I sent her my application, because it ended up working out great!
Isn't it amazing how opposites attract? And YAY steampunk! Liz, what about Tara's application made you choose her?
Tara's query had a really unique high concept premise and instantly grabbed my attention. When I read the first chapter, I was hooked and had to know what happened next. I requested the manuscript, and ended up choosing her as my alternate because I thought the book was already so strong. When my original mentee got an agent before the agent round, Tara became my new mentee.
Wow, Liz! You obviously have great taste in authors. Tara, tell us about the revision period for Pitch Wars?
This was pretty crazy, because originally I was Liz's alternate and only expected a few edits. But when her first mentee got an agent, I became the primary one and had about a month or so for revisions. I was kinda stressed out, but really, I liked the challenge. Liz spotted certain things in my book–and noticed what was missing–and what she said made total sense to me. These were things I must have known in the back of my head, but didn't deign to change until Liz caught them. It made the book feel more complete. It was a crazy month; edits, Liz juggling her own (totally awesome) books, me having to put my dog down, etc. But Liz was awesome and answered all of my panicky questions, and even reread a few chapters for me even when she was busy.
We're so sorry to hear about your dog, but so glad that the stressful months came out great in the end! Liz, tell us about your experience with mentoring Tara. How was mentoring your other team members? 
Tara was amazing to work with! After my original mentee got an agent I was a little concerned about working with a second mentee because we had less time than everyone else did for revisions. But Tara was open to all of my notes and suggestions and worked hard to get the book revised by the agent round. I was truly impressed by her dedication, and I'm so proud of how far her book has come in such a short time—and how much she has grown as an author.
When Tara became my mentee I also selected a new alternate, Natasha Heck, and had a great time working with her, too. My team dubbed me Nick Fury, while Tara was Iron Man and Natasha was Black Widow (of course). I'm so happy I was able to become friends with both writers, and was insanely proud when they both got requests in the Pitch Wars agent round!
Gotta love a kick-butt team like the Avengers! You guys definitely pack a punch of awesome. Tara, after Pitch Wars you signed with Laura Crockett and Uwe Stender of TriadaUs, tell us about "The Call." How long were you on submission? What did you do to distract yourself? How did Laura or Uwe contact you? How did you respond? How did you celebrate? Anything! We love knowing it all. 
I was actually querying a few months before Pitch Wars, but it wasn't really going anywhere. Immediately after Pitch Wars, however, everything went SUPER fast. I sent out more queries, got more requests, sent the book out to more agents. I couldn't even distract myself– it was on my brain 24/7. After sending Laura a partial, she told me that it simply wasn't enough and needed more. Two weeks after I sent her the full (about two weeks after Pitch Wars), she followed me on Twitter, and of course I was trying not to freak out. I even had a dream that she offered me representation on the condition I brought a pot roast to the office (??). When I finally got The Call (the same day as the pot roast dream), I was at work and stepped out for lunch. When I came back and listened to her voicemail, saying that she loved the book and wanted to represent me, I couldn't even eat. I was shaking and stunned and couldn't believe it was happening. I called her back and I instantly clicked with her, and my call with Uwe the next day went really smoothly too. I made my decision fairly quickly. And as for celebrating, I had an awesome fondue dinner with my friends.
I'm surprised you didn't eat pot roast to celebrate! How do you feel Pitch Wars helped in your success?
Even though the agent I went with wasn't through Pitch Wars, the book she read was the result of my Pitch Wars edits, so I feel like Pitch Wars was an extremely important milestone. Without those edits, I might not have even made it past a partial request! Also, Pitch Wars was wonderful for finding other writers like me, and getting to learn more about the submission/publishing process. I'm so thankful for the experience and for what I've learned in such a short period of time.
Now for some fun! The following questions are for you both to answer:
You're outnumbered by the bad guys, what mode of escape would you take? (ie a Tardis, a flying car, a flying carpet, something from your favorite food, etc.)? And why?
Tara: I would use apparition, a la Harry Potter style. I can't count the number of times I've said "I wish I could apparate." I guess there would be some danger in getting splinched, but I'd like to think I would be experienced enough to avoid that.
Liz: JETPACK!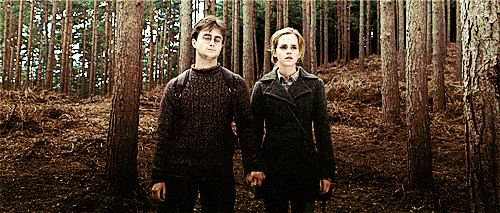 What fictional character would you like to spend the day with, and what would you do with him/her/it?
Tara: Off the top of my head, I would LOVE to spend a day with the Tenth Doctor (especially since, you know, time traveler–one day could last a whole year). He's so fun and kooky and knows the most interesting places to go. I'd want to go to another planet with him and see an entirely different world than our own.
Liz: Felicity on Arrow. LOVE HER. I'd want to just hang out and talk geeky stuff with her. And make her take me into the Arrow cave so we can ogle Oliver together while he works out. *cough*
What fictional character(s) best describes your personality?
Tara: Oh man. Maybe Zuko, from Avatar the Last Airbender. He gets really single-minded/determined about his goals, and hates it when people try to distract him. He's super grumpy and easy to anger (guilty), but he still cares a lot about others, even though he's really awkward trying to show that (also guilty).
Liz: Definitely Daria: http://www.buzzfeed.com/briangalindo/19-important-sarcastic-life-lessons-daria-taught-us#.xx9YgDlE
You just won an entry into a game show and you may only bring one fictional character with you to beat the clock. What show is it and who would you choose to join you?
Tara: HERMIONE. For sure. I mean, c'mon, Time Turner. As for the show, probably Jeopardy.
Liz: I'd take Sheldon from The Big Bang Theory on Who Wants To Be A Millionaire. He has an eidetic memory and knows all sorts of useless trivia.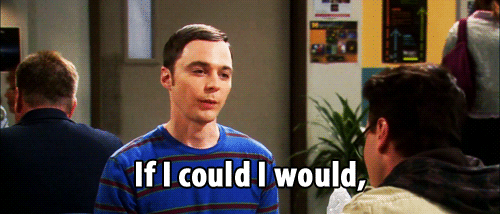 You only have two hours to finish edits, what do you grab–coffee, tea, wine, hard liquor, or some fictional drink–to fuel you through the time crunch?
Tara: Tea. Tea all the way. Tea from here to judgement day. (Although I would also love to guzzle butterbeer, and take a bite of Lembas bread so I wouldn't be distracted by hunger).
Liz: Coke. I chug it when I'm on deadline even though it's terrible for me. Also supplemented with heavy doses of coffee and wine.
Who is your biggest supporter of your writing? What fictional character would best describe this person?
Tara: My friend Olivia. I met her the first day of college, and we bonded over writing. I was in the middle of the worst writer's block of my life thus far, stuck in the middle of the third book of my first fantasy trilogy. She saw how much it meant to me, even when I'd tried to convince myself otherwise, and with her support I finally finished the book and went on to write many more. She's always had faith that I would achieve my goals. I think the fictional character that best describes her is Rapunzel, from Tangled. Barefoot, artistic, smart, feminine, tough.
Liz: My husband, definitely. He believed in my books so much he let me quit my job to write full-time, even though it meant we had to cut way back on our expenses and live like starving artists for a while. As for fictional character… that's tough, but let's go with the BBC version of Sherlock cause he's sexy, brilliant, and English.
Any last words you'd like to share or tell us that wasn't covered in the questions above?
Tara: Pitch Wars was a great experience, and I highly recommend it to anyone thinking about submitting to the next one. Thank you so much to Brenda, and Liz, and everyone who helped along the way! GO TEAM BRIGGS!
Liz: I'm thrilled that in my three years of being a Pitch Wars mentor each one of my mentees has ended up with an agent. It proves that the contest really works, and I'm so grateful to Brenda for organizing it and letting me be a part of it!
Thank you for sharing your success story. We couldn't be happier about it – CONGRATULATIONS! Everyone, go and say hello and follow them because both these ladies are super awesome.